The Filler...the REFILL for your JUG! Made with a resealable closure. 120 wipes in this big bag!

See our video on "How to Open The Jug" for help on the best way to keep the wipes feeding through the Jug properly.

Tea Tree
Gets rid of microorganisms that cause body odor
Natural anti-inflammatory
Hydrates your skin
Can be a natural remedy for eczema and/or psoriasis
Materials

Made out of wood pulp and plant fibers. Fully biodegradable, yet strong and won't fall apart on you.

Dimensions

120 wipes (all wipes in same bag)
6"x11" size wipe
7" tall x 6.5" wide Filler
Care Instructions

Shelf life of 3 years, unopened. 3-6 months opened.
With zero alcohol in them our wipes will not dry out fast.
Safe for everywhere on your body, from your face all the way down to your toes.
PH Balanced
Do not flush
100% Biodegradable

Share
View full details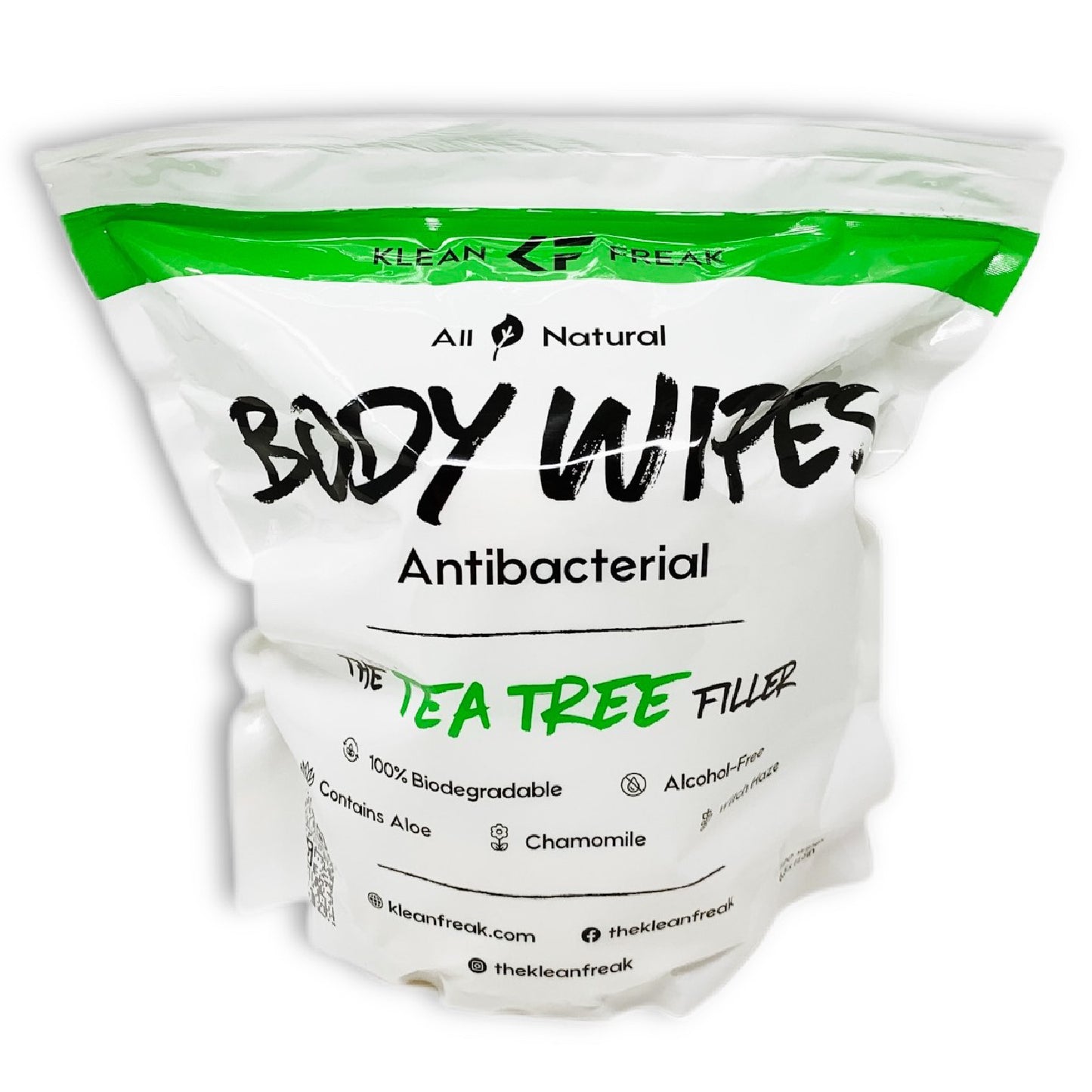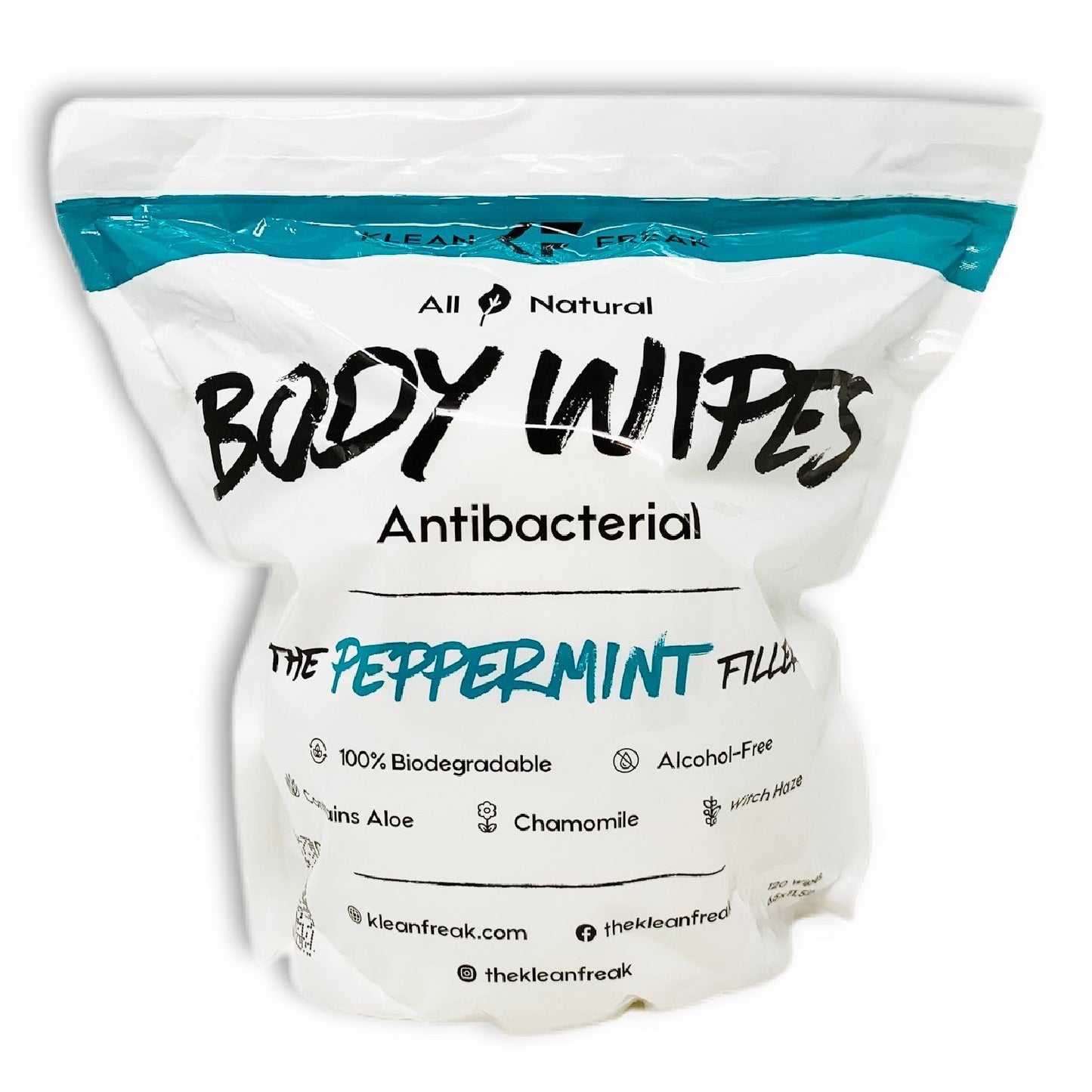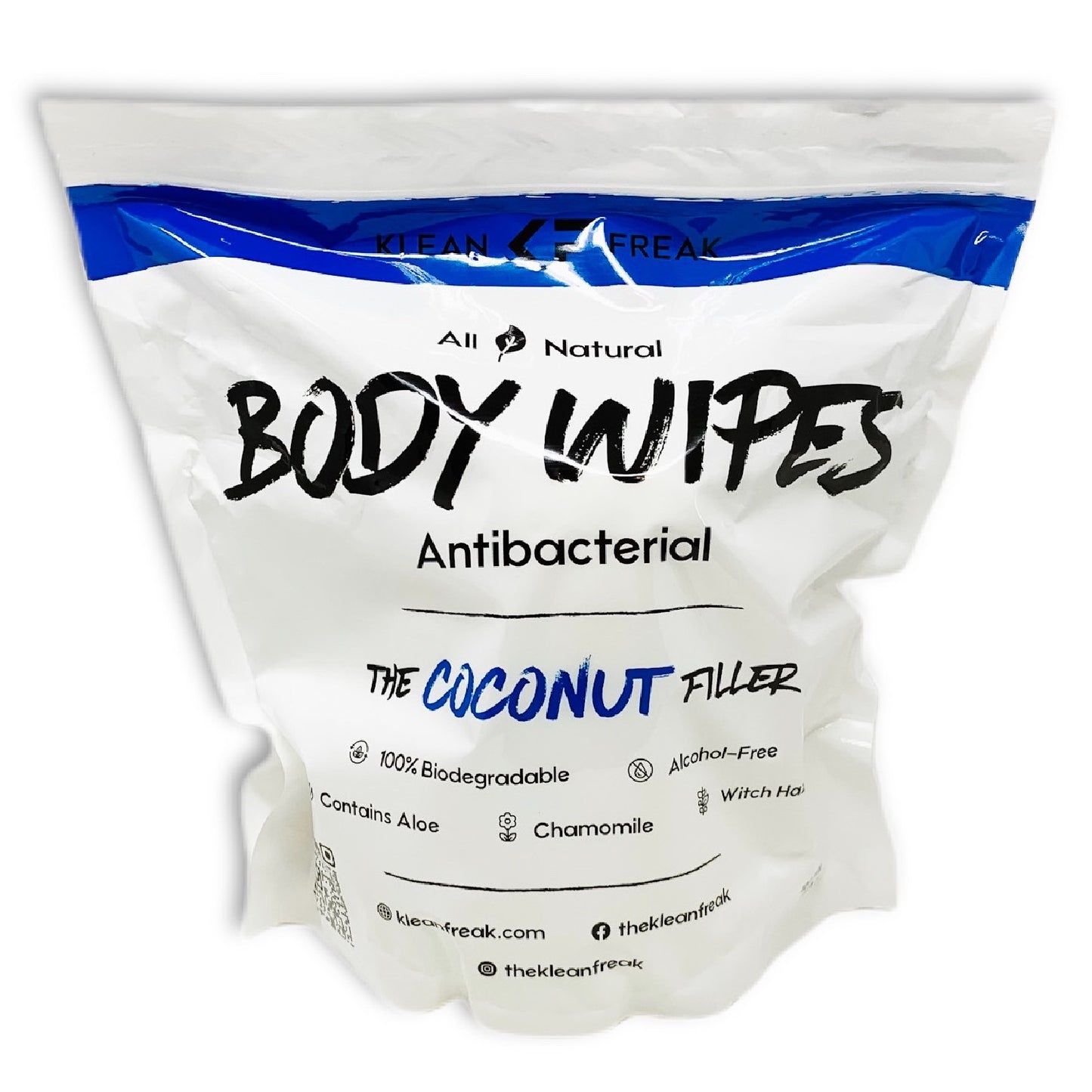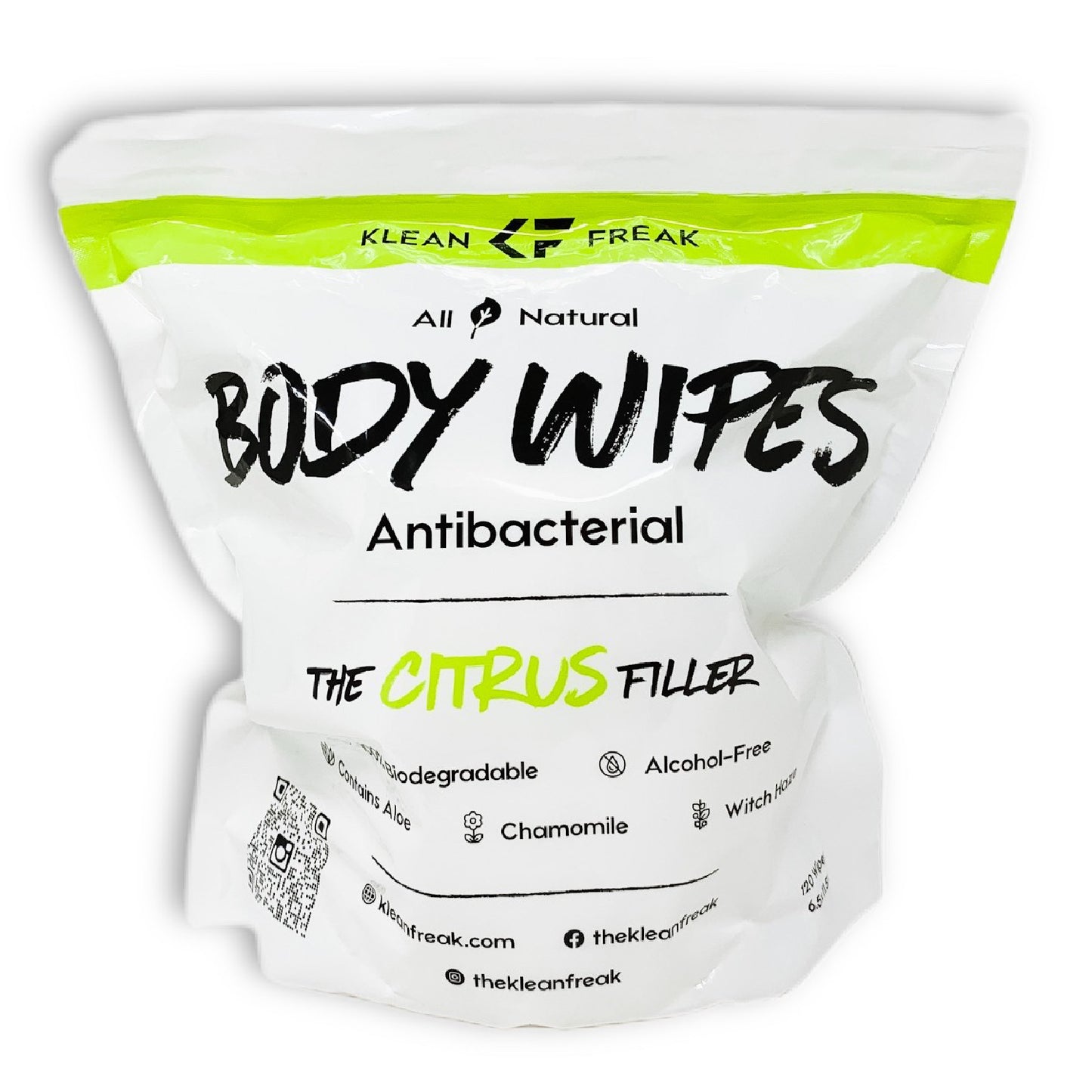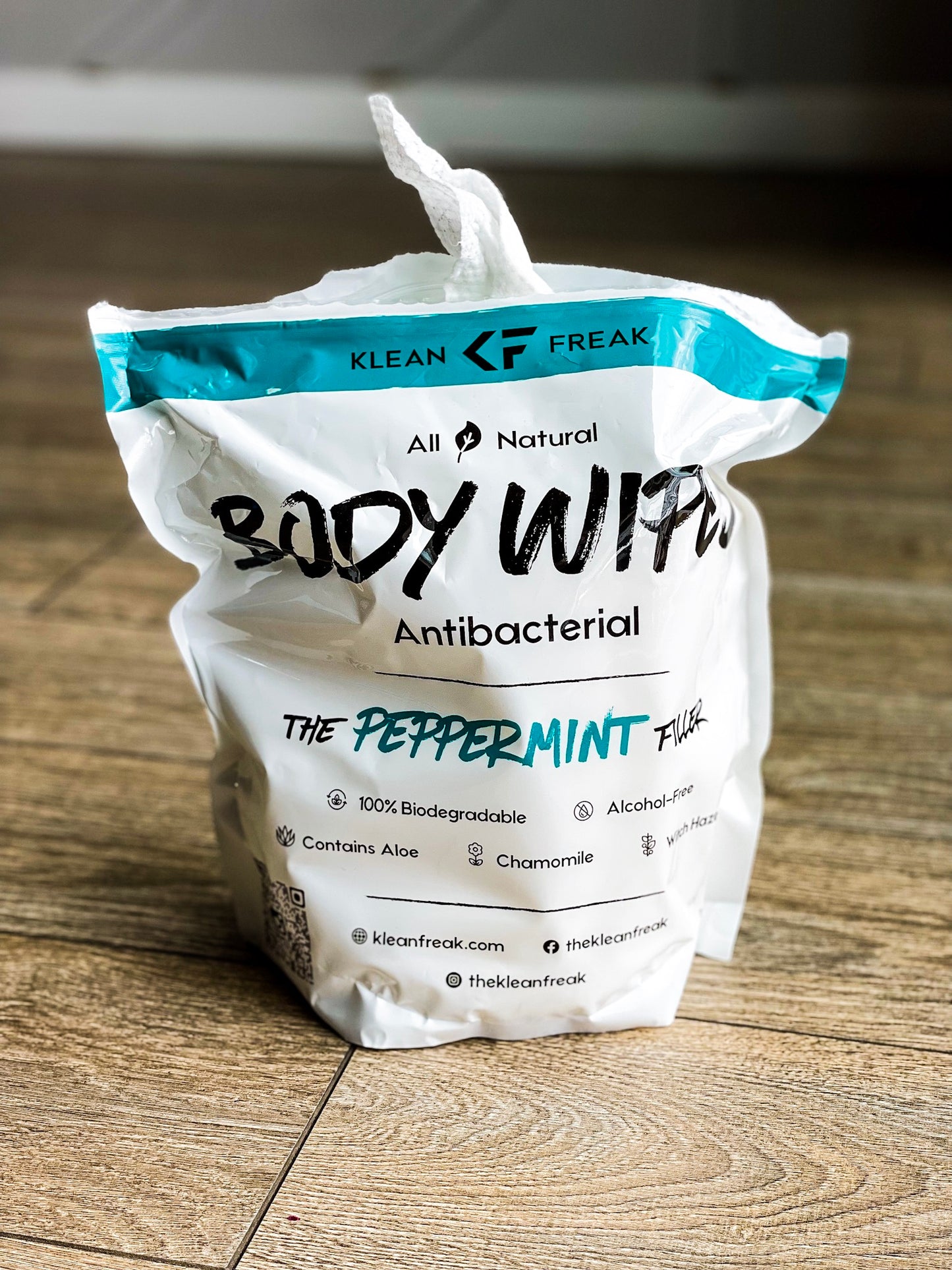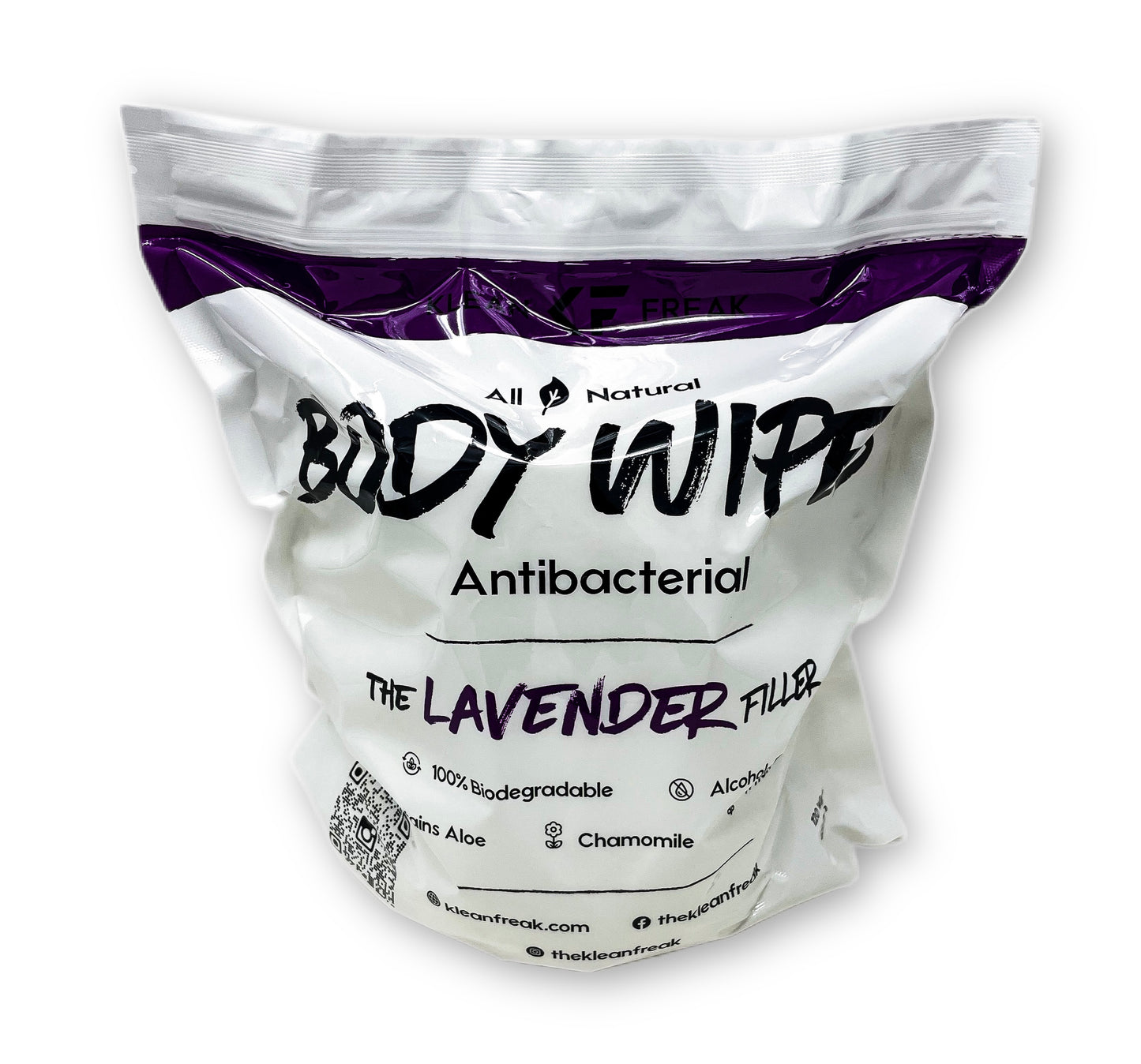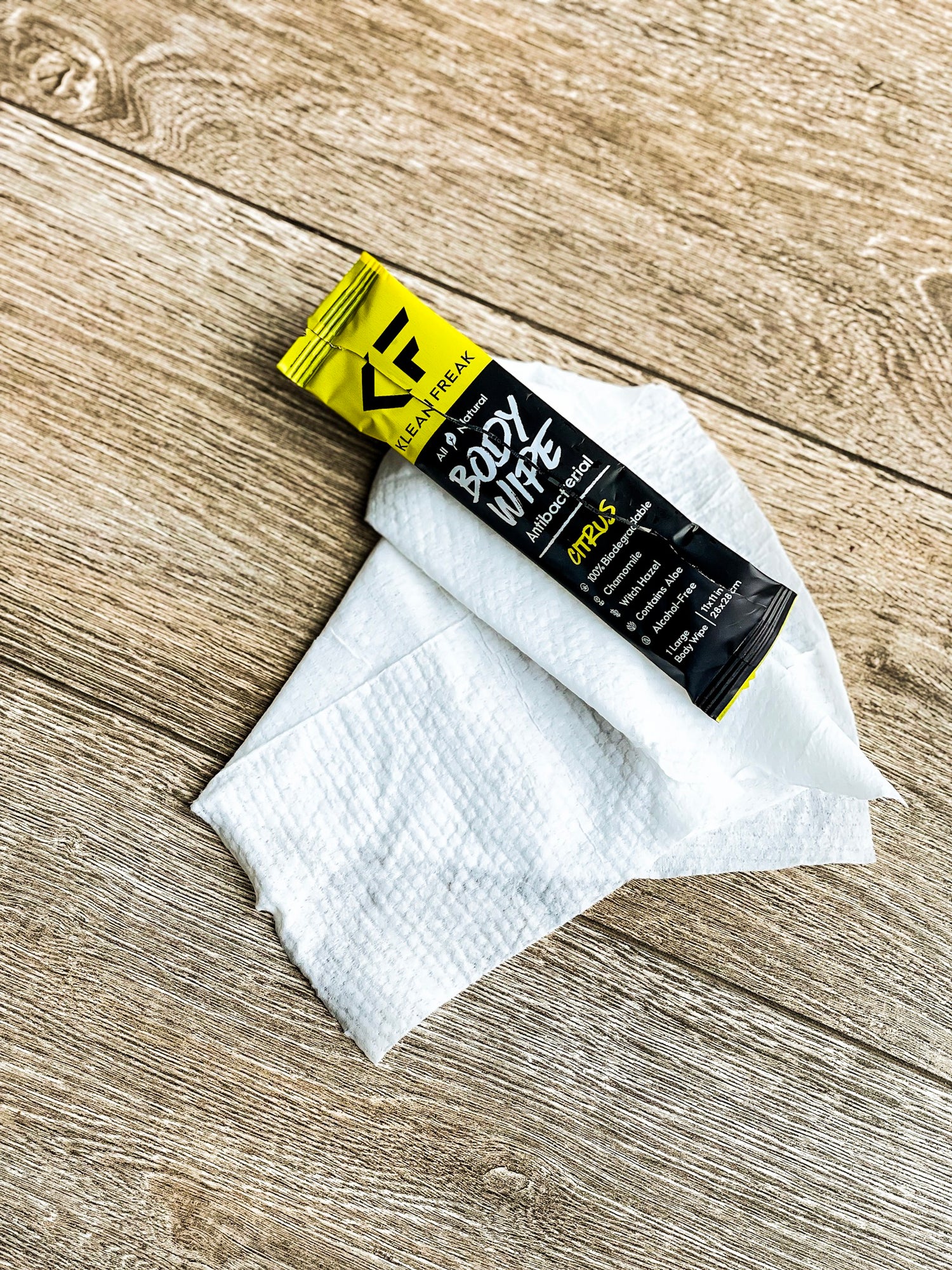 Klean Freak Wipes
Tough enough for a whole body wipe down without falling apart.
Textured to remove all the dirt and grime much quicker.
100% biodegradable
Huge 11x11 size
6 refreshing scents + scent free.
Great after short workouts!
The body wipes are great after a short workout to freshen up, when you don't really need or have time for a shower! They are popular in our corporate gym for those who are rushing from the gym to a meeting!
Roost remnants got you feeling down? Now you can feel fresh and freaky after every moto!
My MX crew and I truly love the post-moto refresh provided by always-read Jug of Tea Tree body wipes! I also appreciate the jug refills, which help reduce plastic waste. Keep up the good work Klean Freaks!
Awesome product!
My truck driver husband uses these on the road and raved about them. I like them so well I bought some for the house and use them for everything including cleaning the dog.
Peppermint bomb
These are amazing and have 3 jugs total. Just ordered new refills for the jugs. Use these for everything especially after working out and golfing