Get the best of both worlds with both The Body Wipes and The Flushers in this Mixed Madness bundle. Plus, SAVE money at the same time!
Mixed scents in both packages so you can choose your favorite scent for the day for each activity you'll be using them for. 
Body Wipe scents
Tea Tree, Coconut, Citrus, Peppermint, Lavender and Scent Free
Flushable Wipe scents
Georgia Peach, Spearmint Rush, Juicy Grapefruit, Kascade Pine and Scent Free
Share
View full details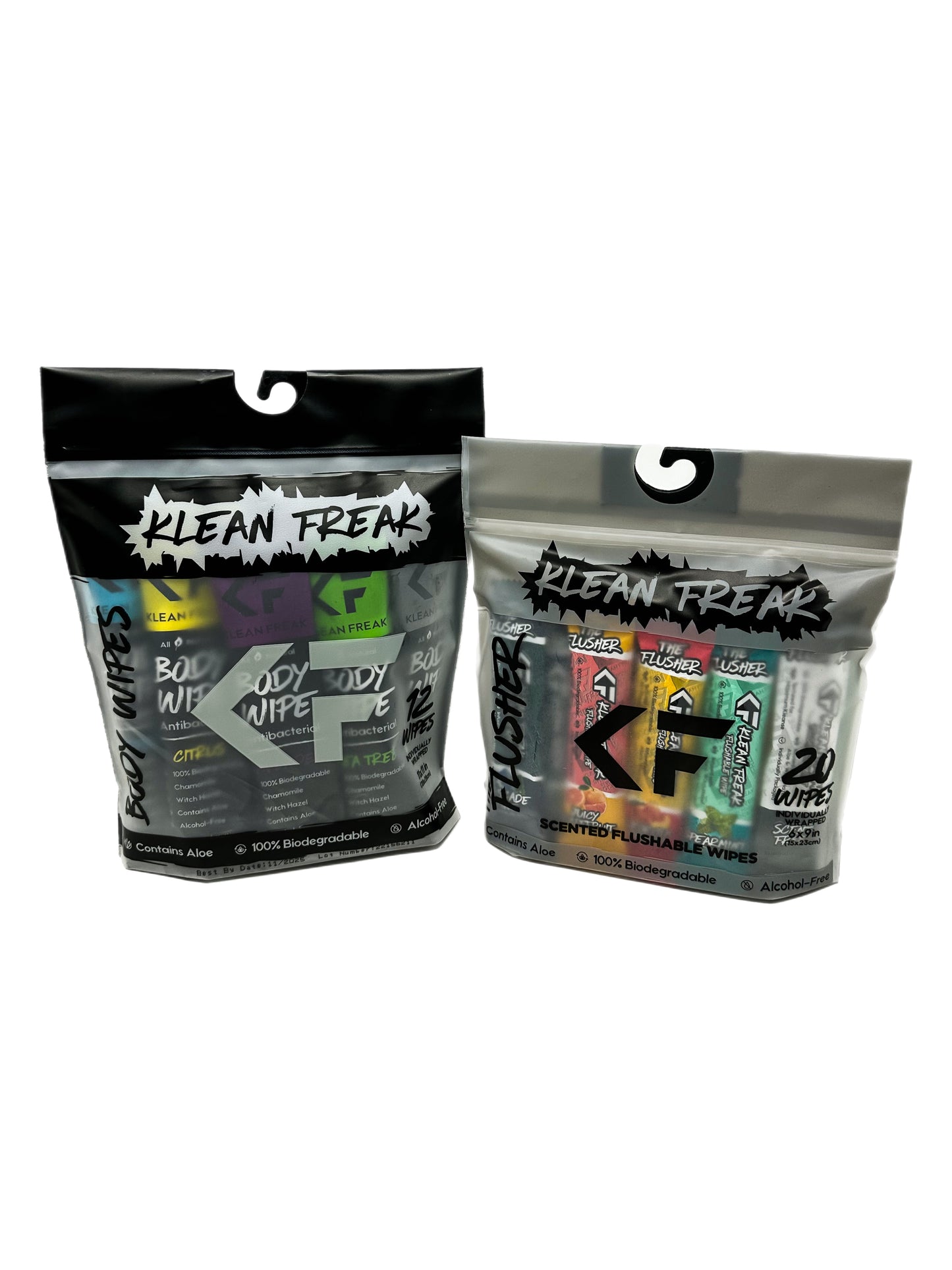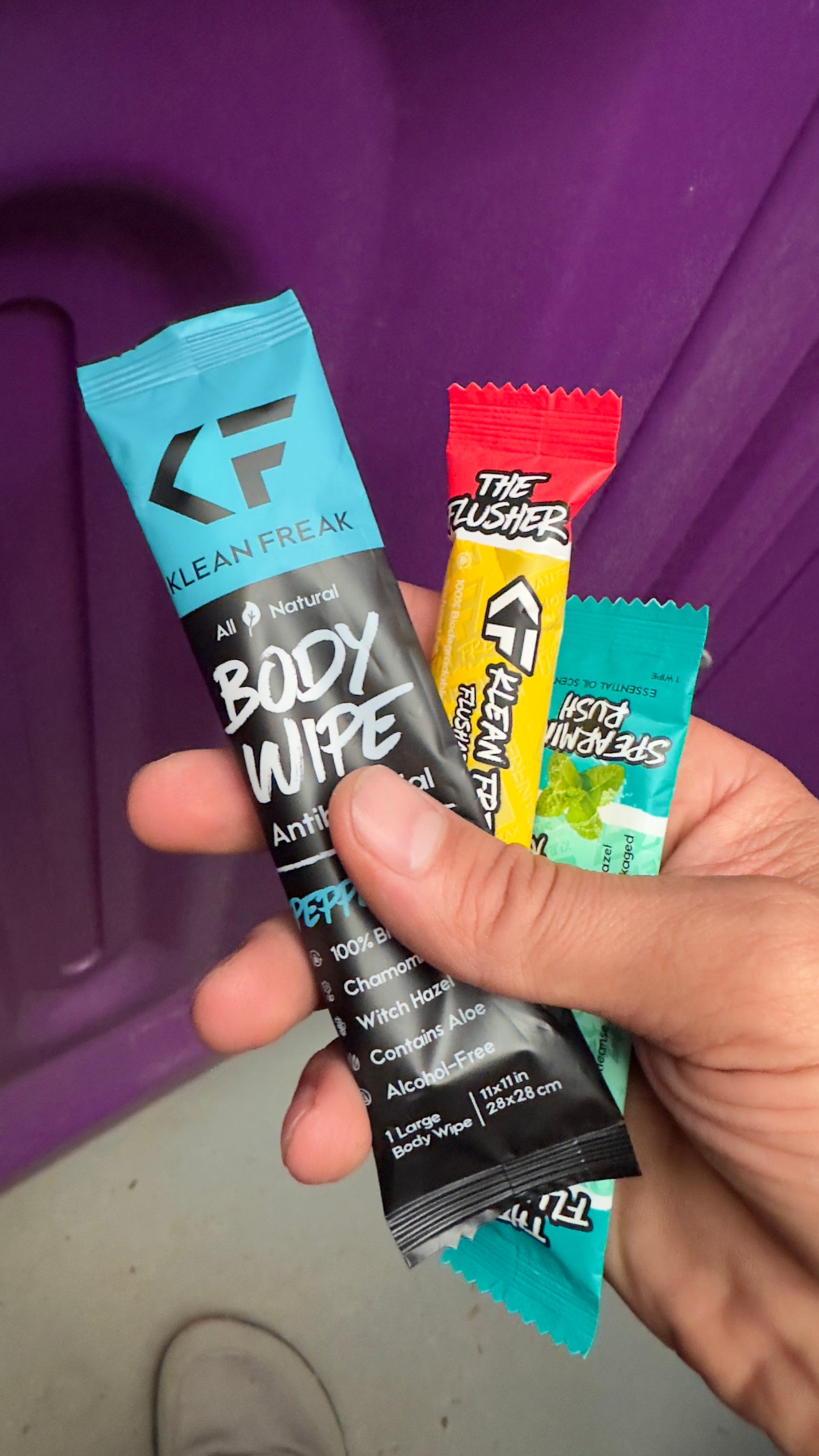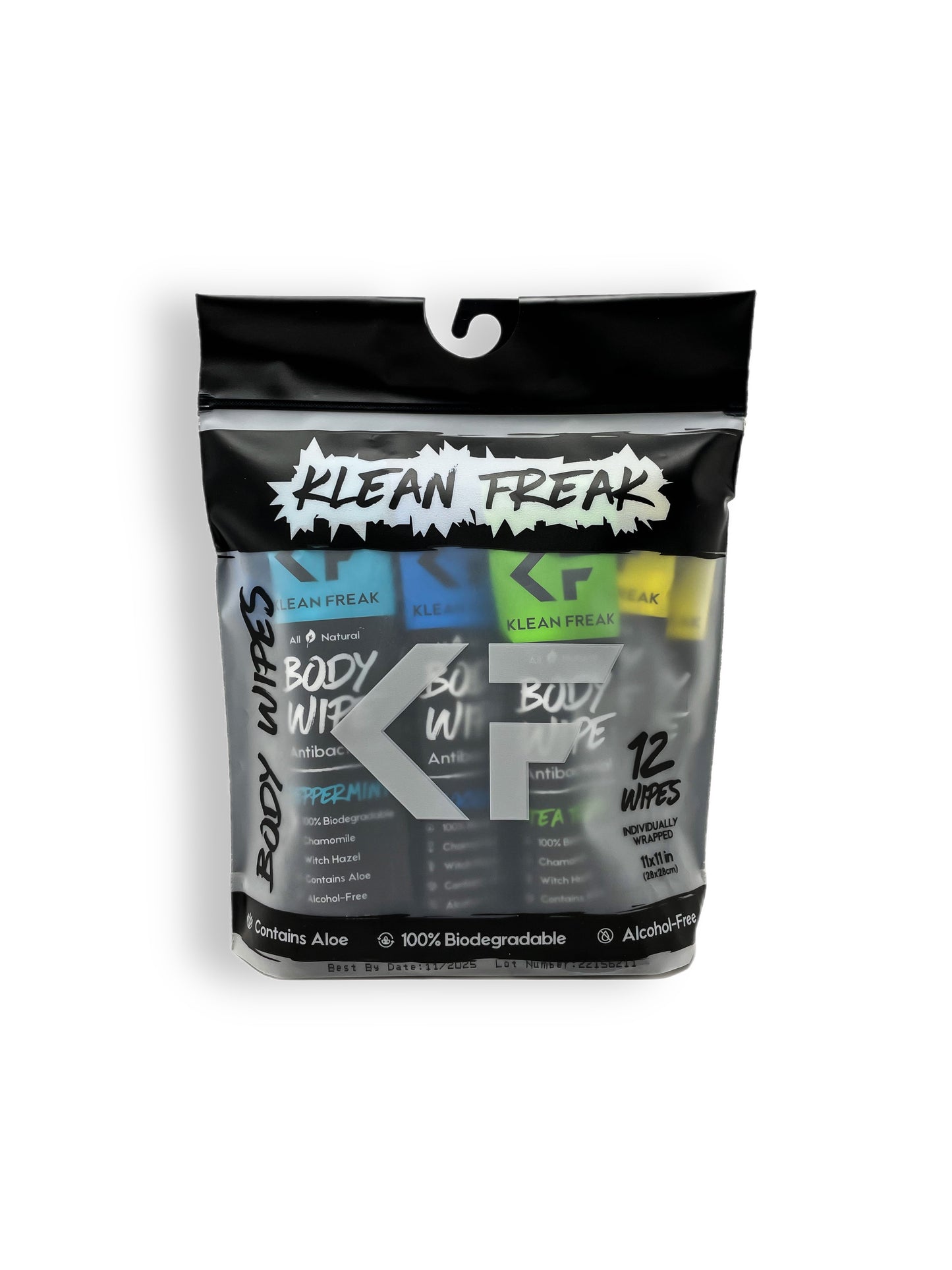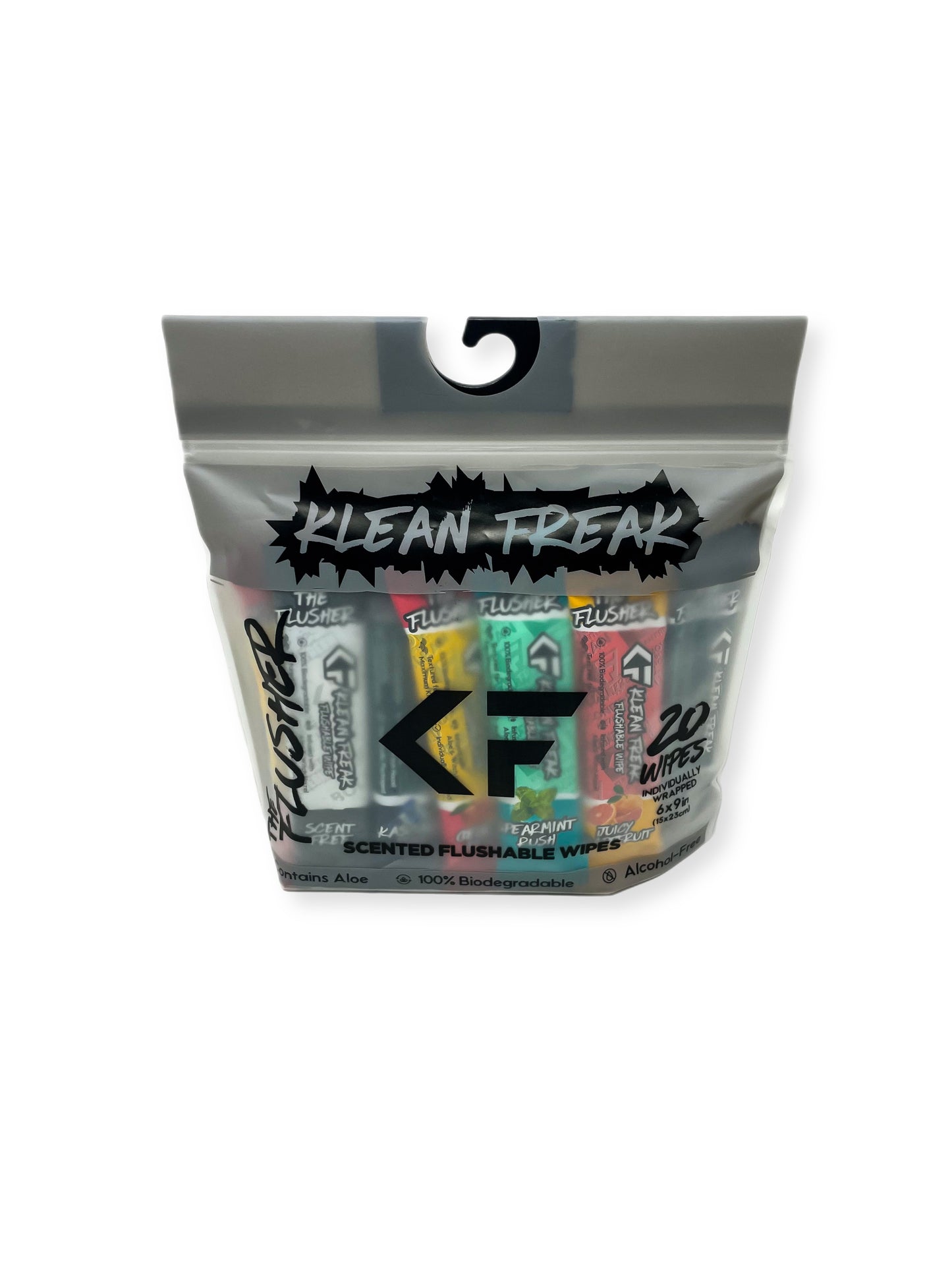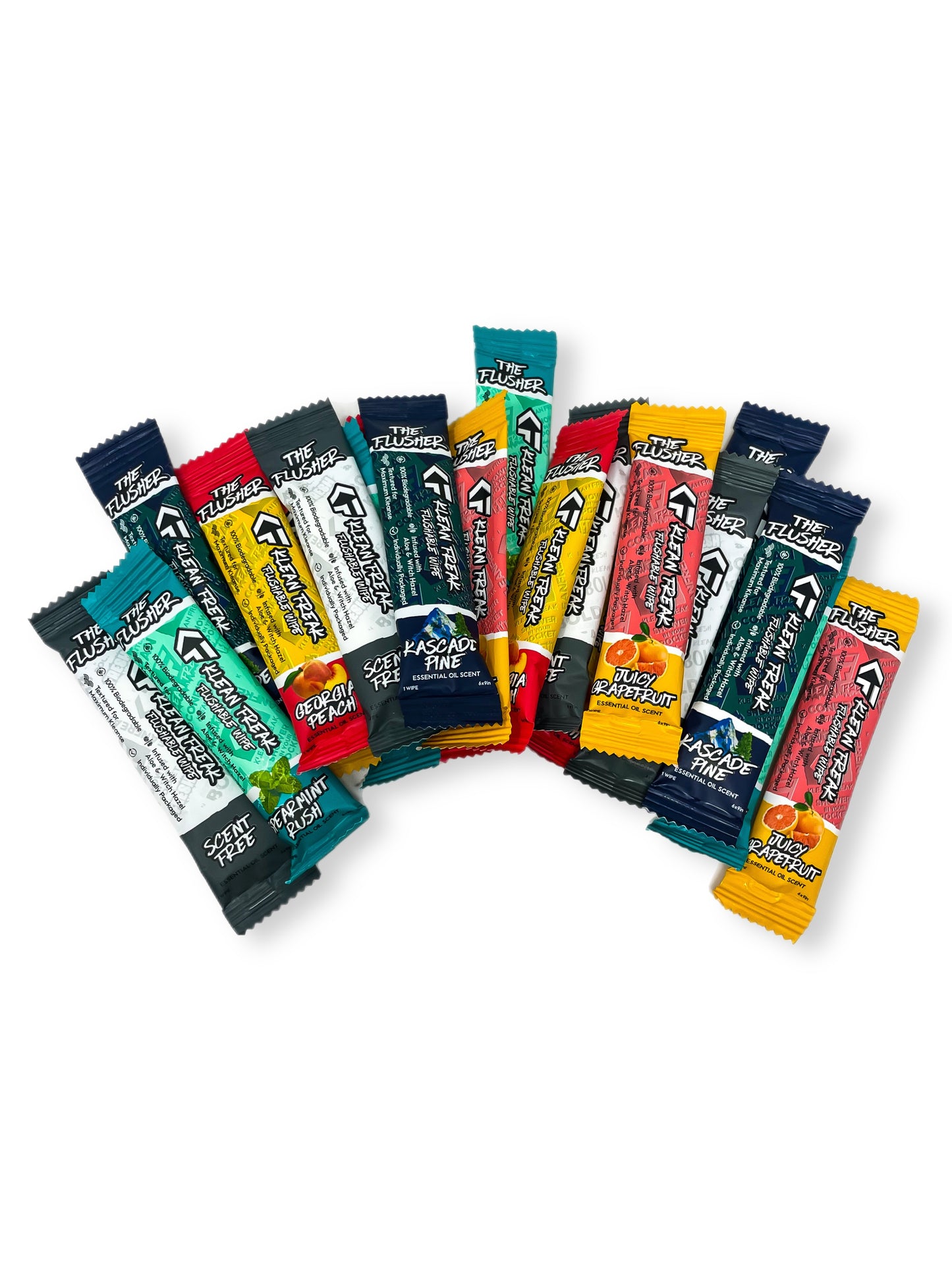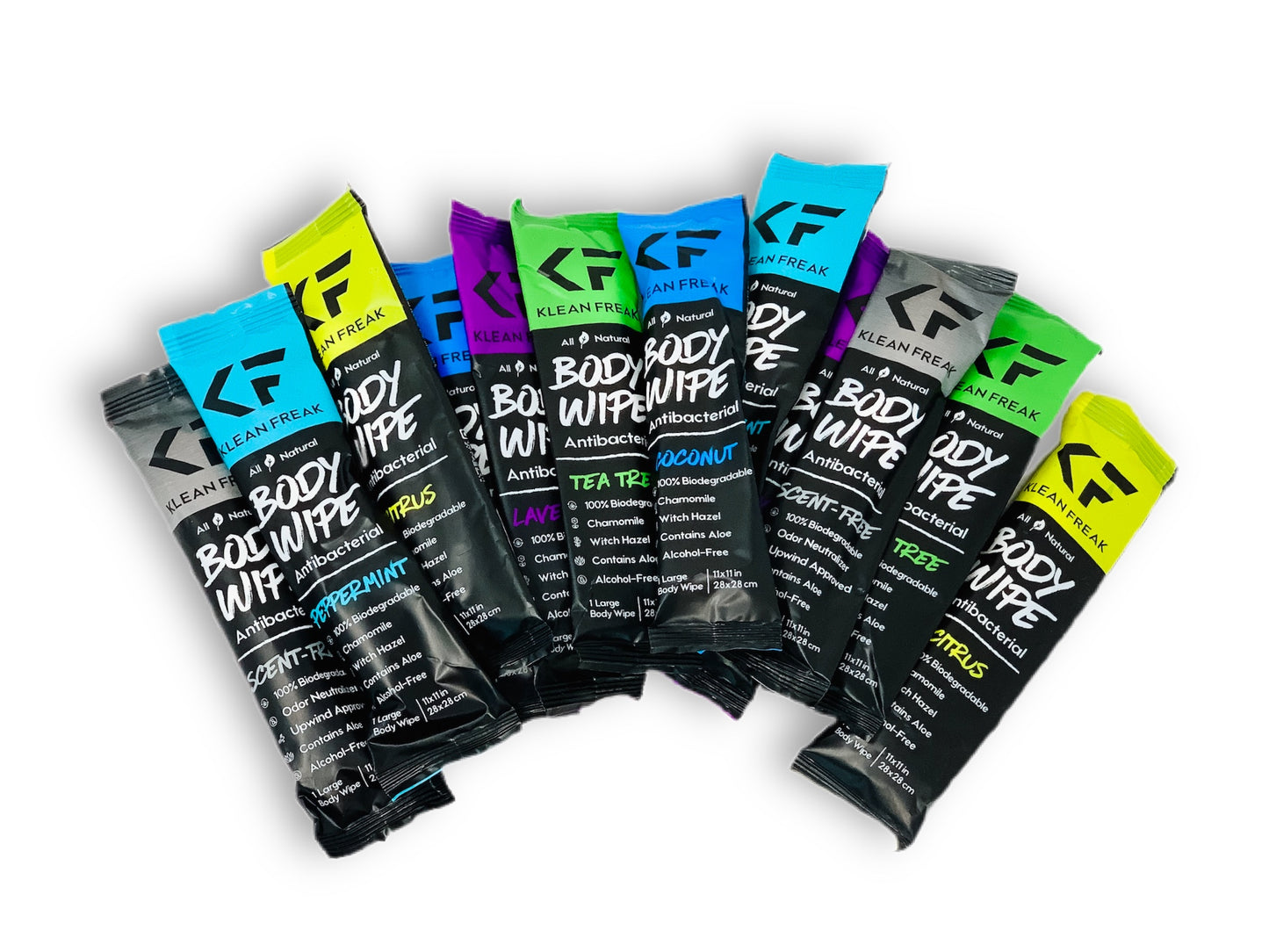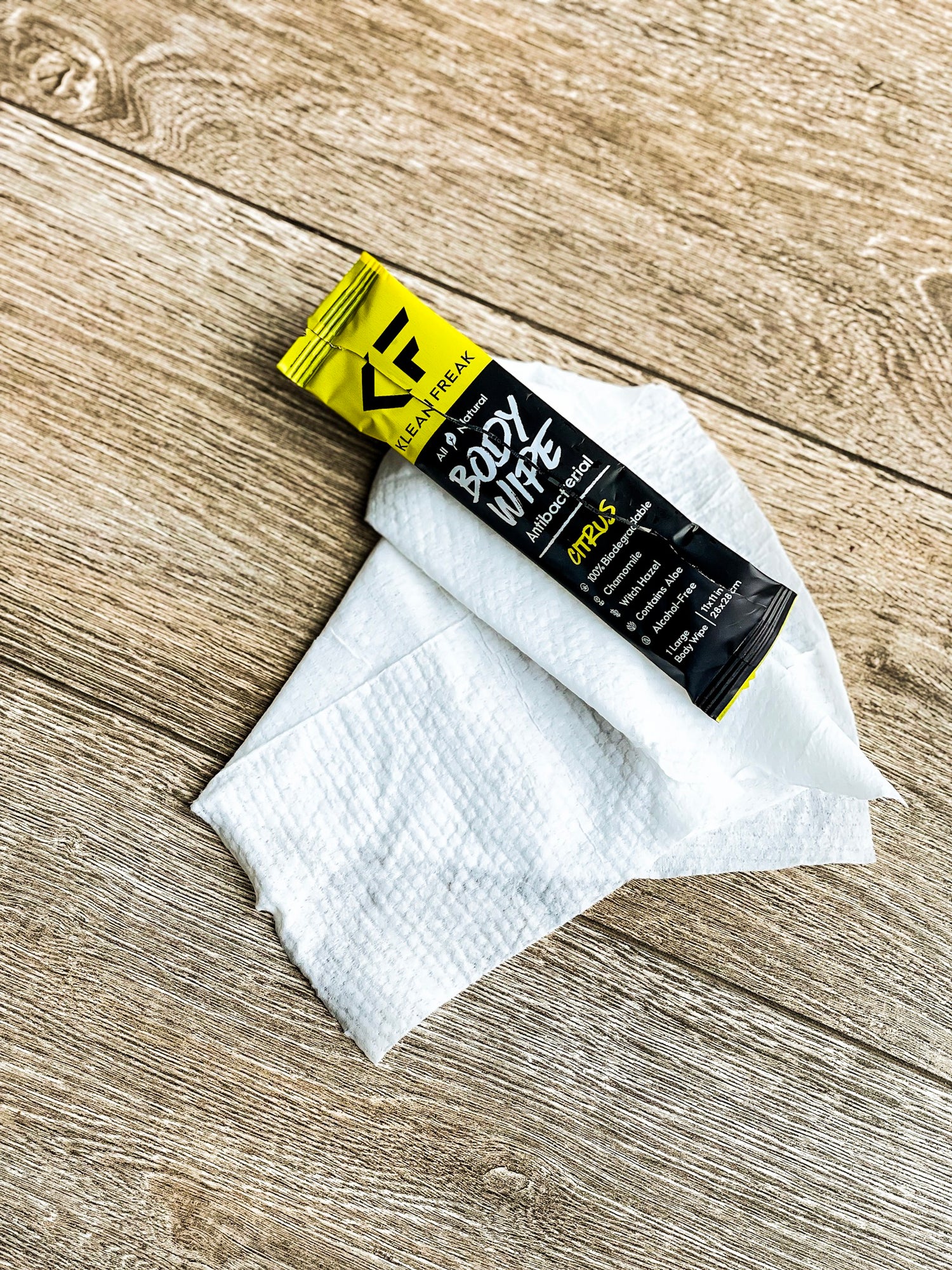 Klean Freak Wipes
Tough enough for a whole body wipe down without falling apart.
Textured to remove all the dirt and grime much quicker.
100% biodegradable
Huge 11x11 size
6 refreshing scents + scent free.
Love Klean Freak!
These wipes are fantastic!
Best I have found to stay fresh and clean while traveling or even quick clean up at home when no time for a full on shower.
The scents are great! My purchase included Mixed selection including full size wipes and the flushables.
I am a happy camper now! Thanks Klean Freak!!! I will buy more before I run out! 💪🏼👍🏼🙏🏼
Great Product !!
My dilivery came with an assortment of stickers , Awsome , I love it !