Keep every place you'll ever be, stocked with the Body Stack so you can be FRESH and KLEAN at all times.
The Jug is perfect for that permanent location...bathroom, RV, truck, garage, gym.
Then keep those individuals in the on-the-go convenient spot so you'll be covered anywhere you go...purse, backpack, cooler, glove box, gym bag, pocket.

Pick your Jug scent and you'll get a Mixed 12 pack to go with it at a killer discount!
Share
View full details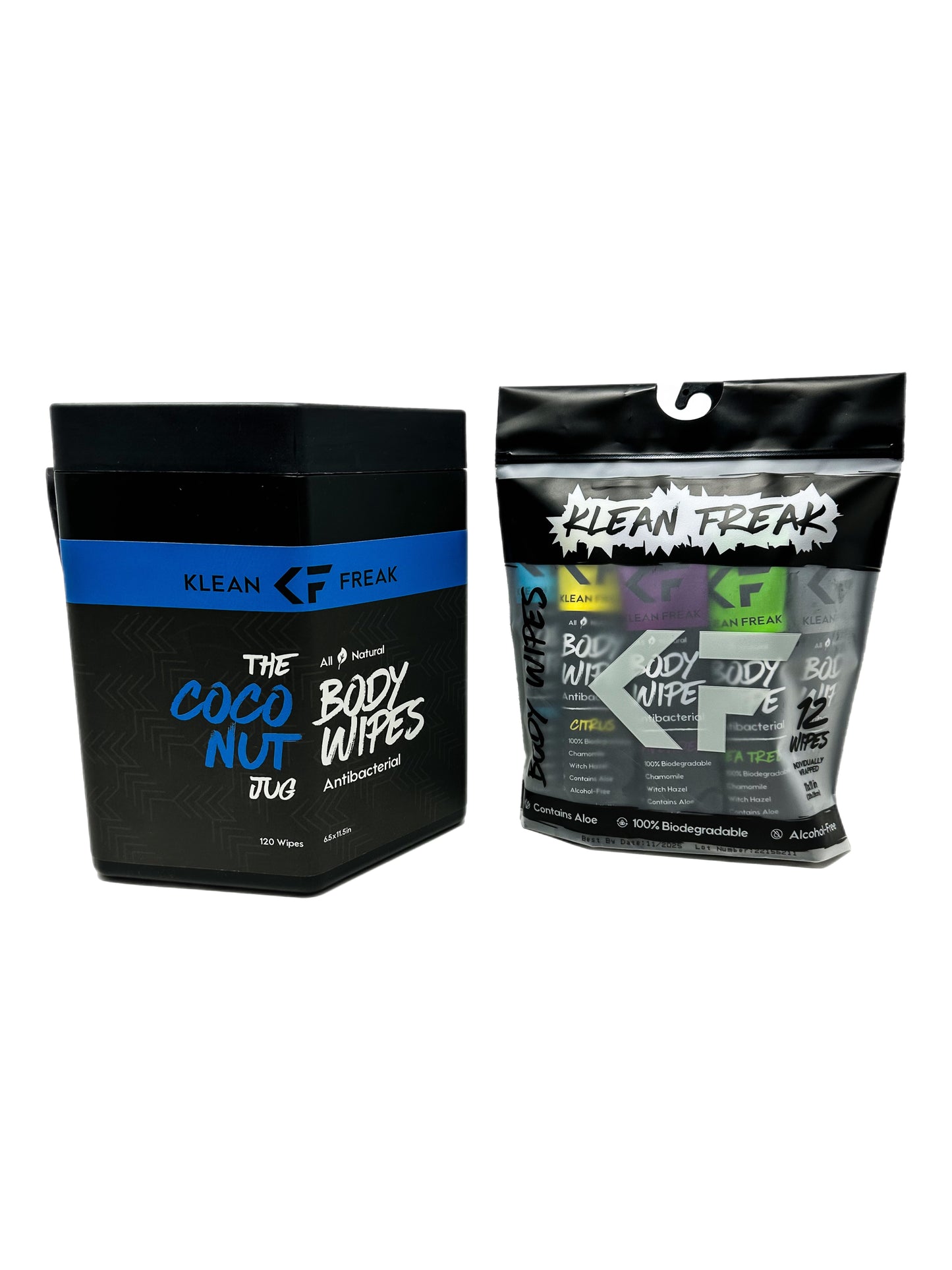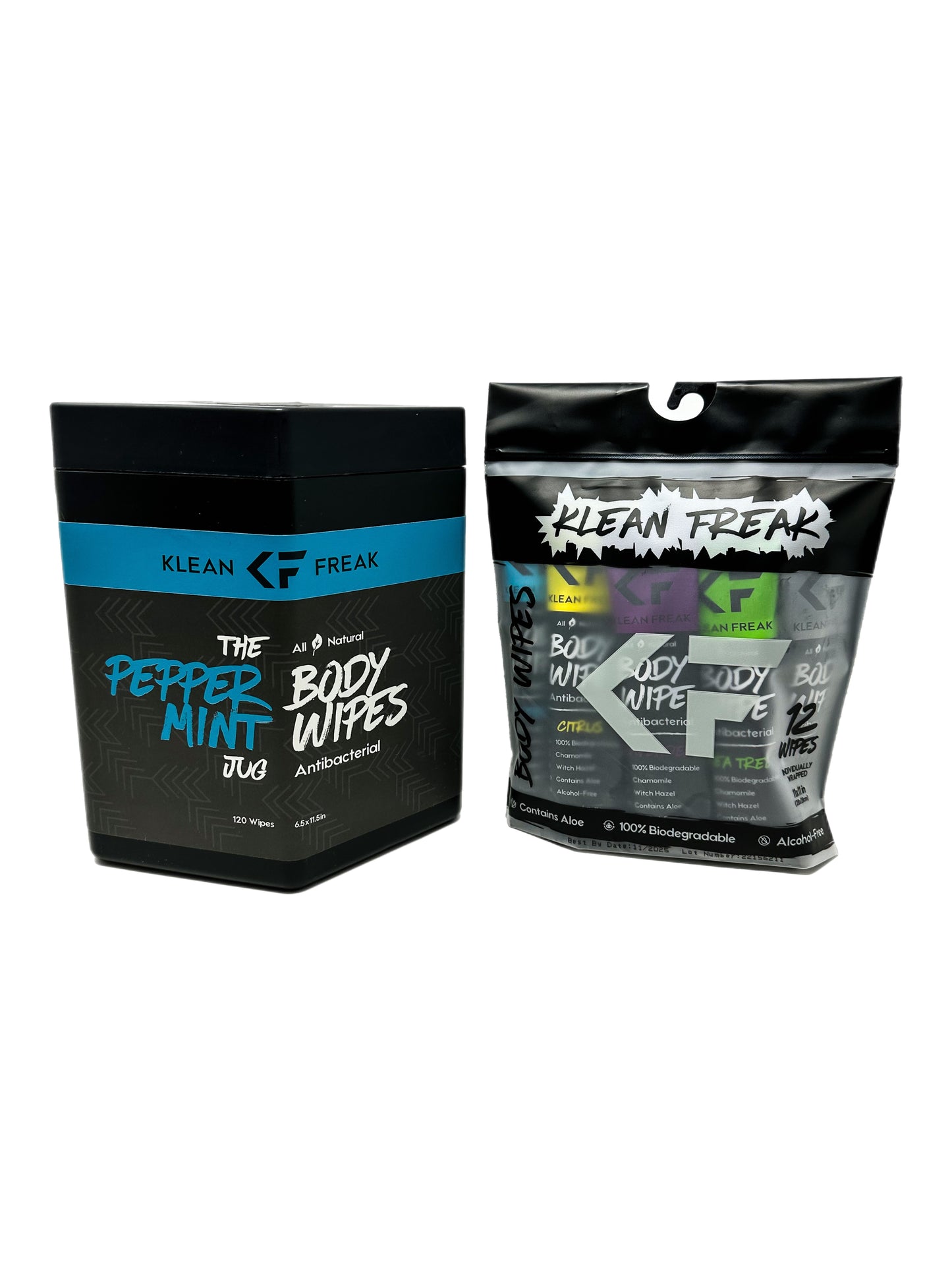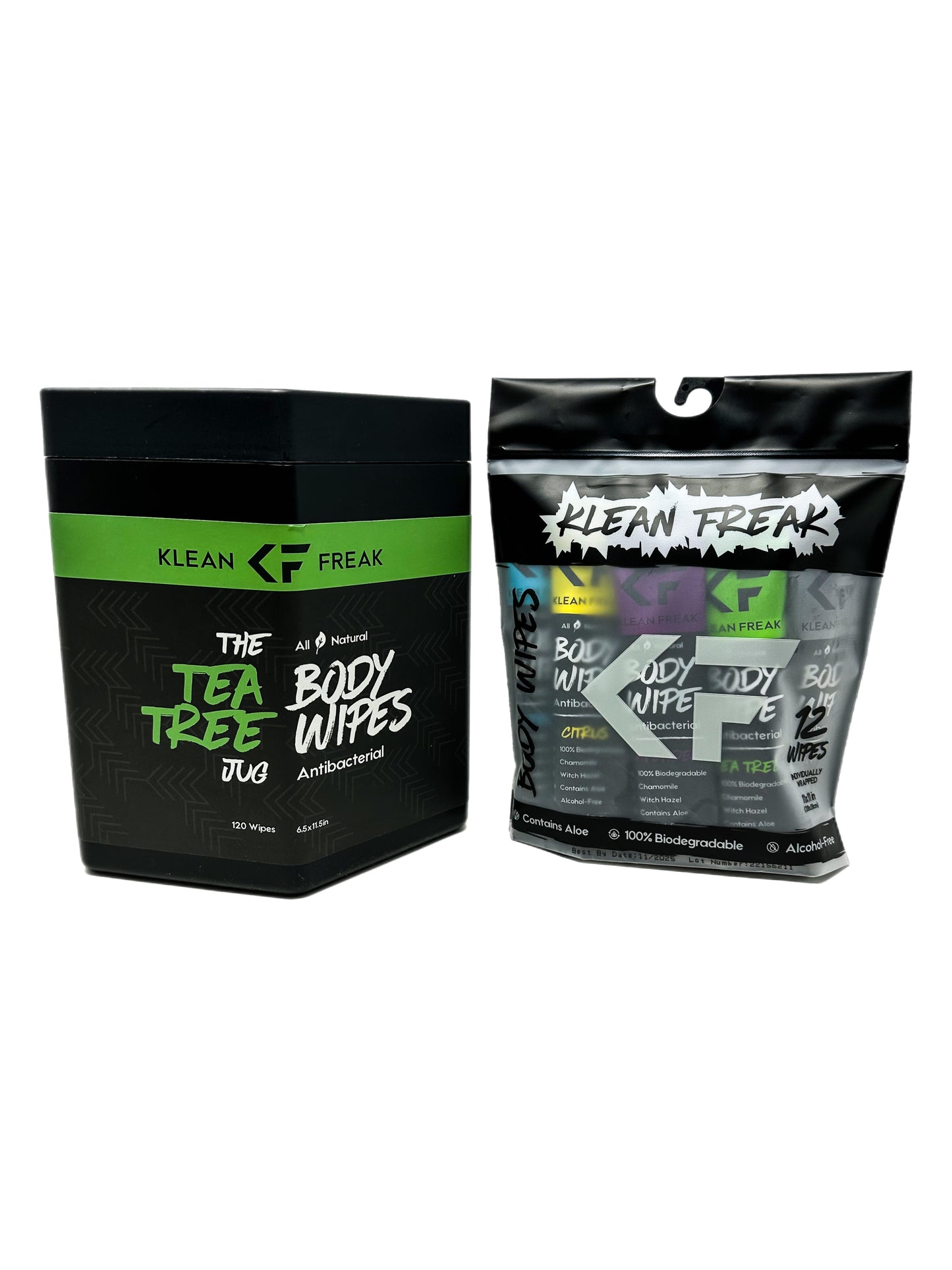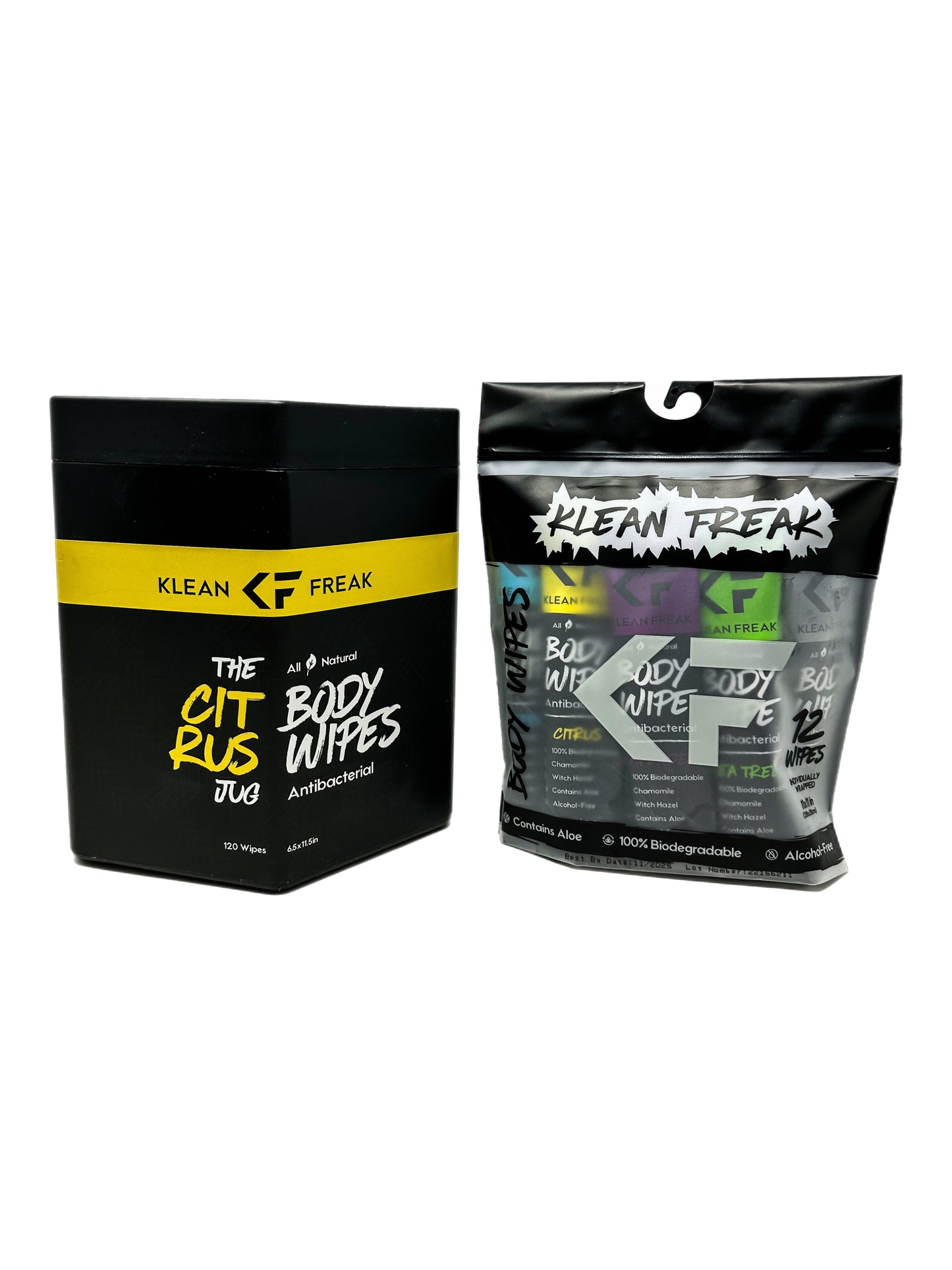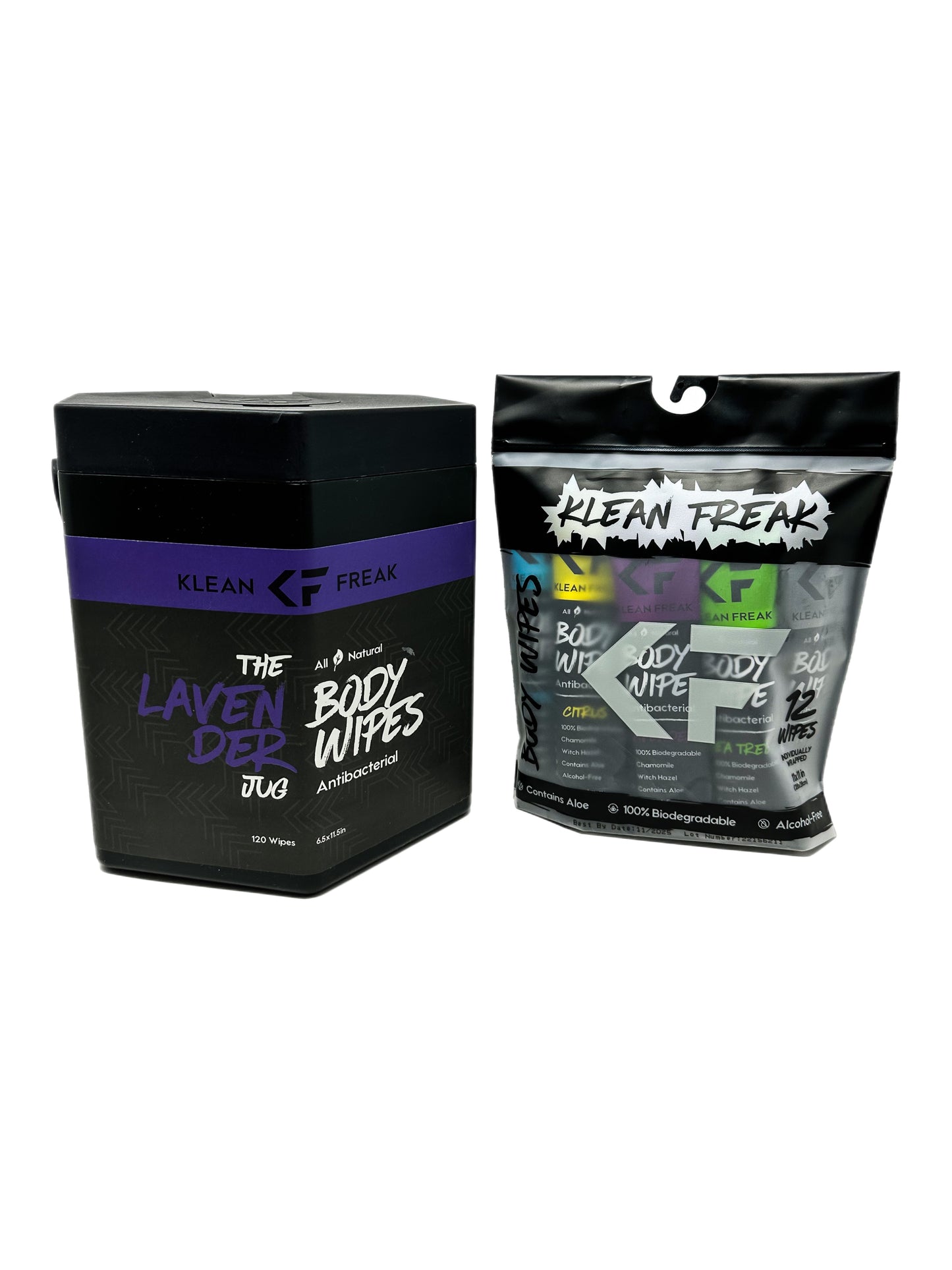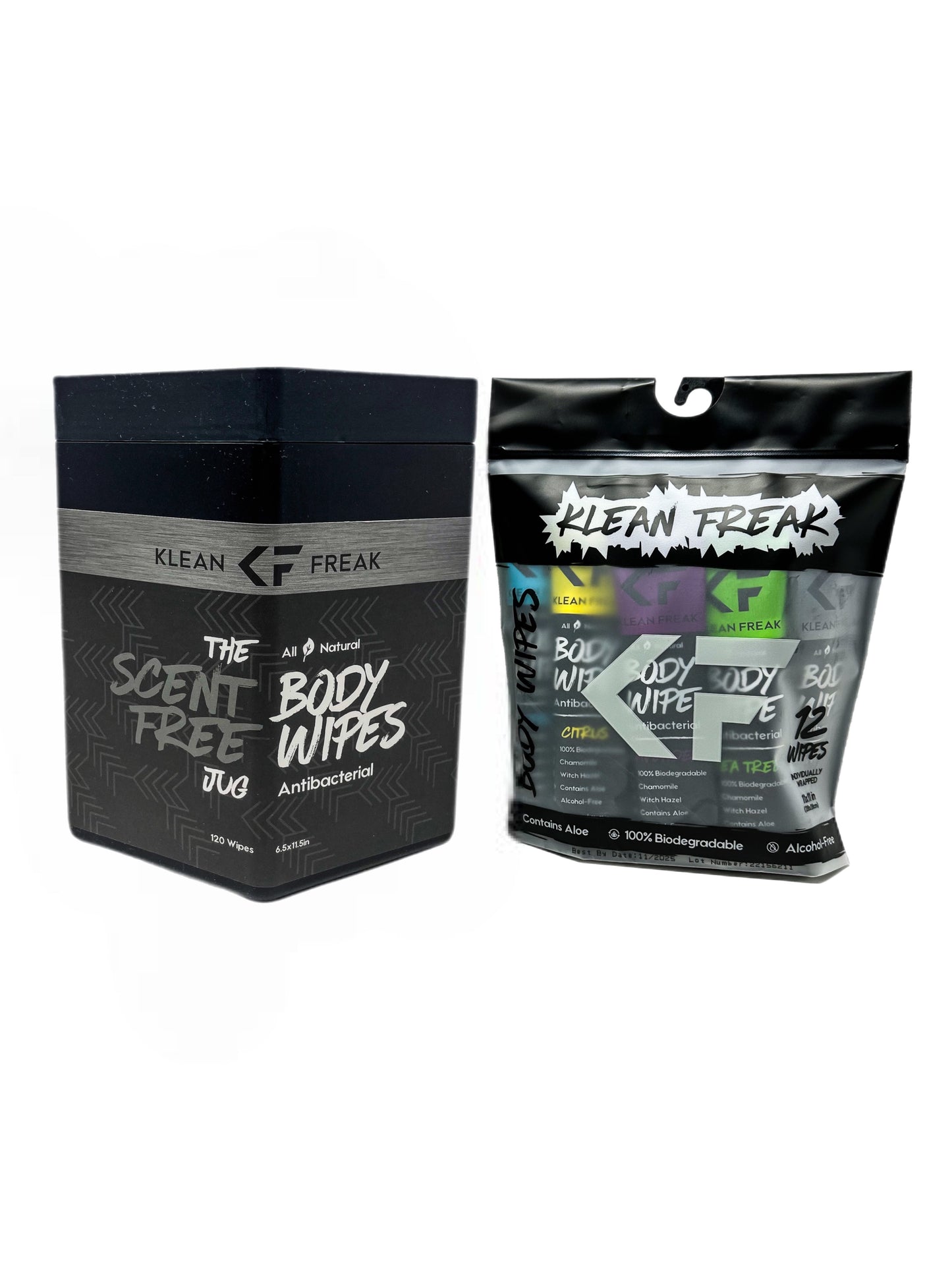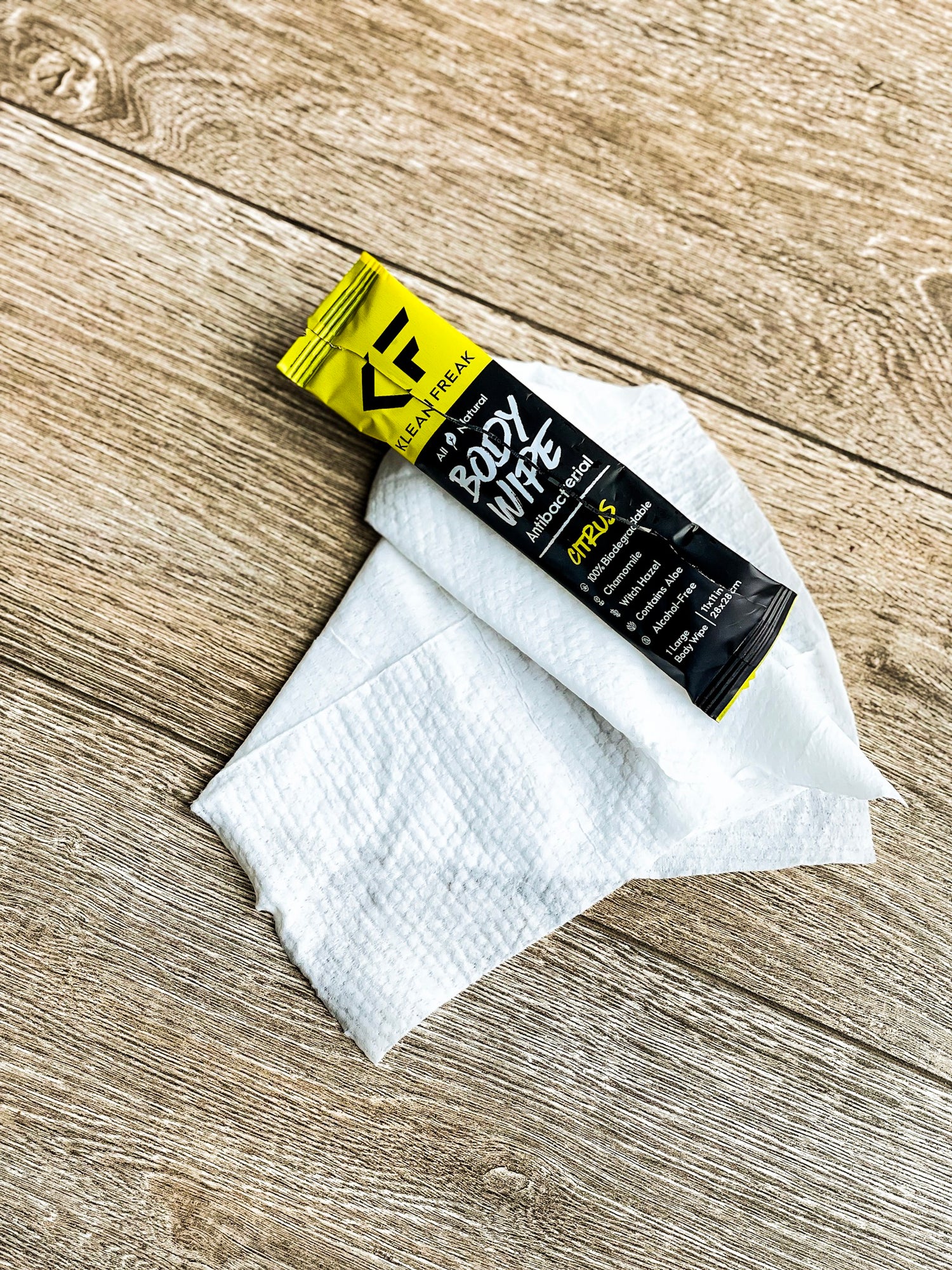 Klean Freak Wipes
Tough enough for a whole body wipe down without falling apart.
Textured to remove all the dirt and grime much quicker.
100% biodegradable
Huge 11x11 size
6 refreshing scents + scent free.