Shower in Your Pocket
After a workout, plane ride, hike, or overtime shift, you don't always have time to deal with sweat and stench. This scent-free, biodegradable Klean Freak body wipe is premoistened with the same proprietary formula as our other wipes, just without additional fragrance. Now you can clean up and cool down without leaving a trace.

Each wipe contains zero alcohol and is enhanced with Aloe and Witch Hazel for cooling comfort and a Chamomile/Calendula blend to give you that soothing effect as well...you're welcome. Not to mention and introducing; sweet chestnut leaf extract. This ingredient helps your skin stay healthy and battle staph infections.

Benefits of Scent-Free
- Odor eliminator
- Up-wind approved
- Hydrates skin
- Anti-Inflammatory

Materials

Made of wood pulp and plant fibers. Fully biodegradable, yet strong and won't fall apart on you.
Dimensions

Size of wipe
11"x11" (when unrolled)
6.5"x1.75" (in packaging)
7"x 9" (12 pack pouch)
Care Instructions

Shelf life of 3 years, unopened.
Crack open a wipe and enjoy the sweet smell and moisture it can bring for hours.
With zero alcohol in them our wipes will not dry out fast.
Safe for everywhere on your body, from your face all the way down to your toes.
PH Balanced
Do not flush
100% Biodegradable
Share
View full details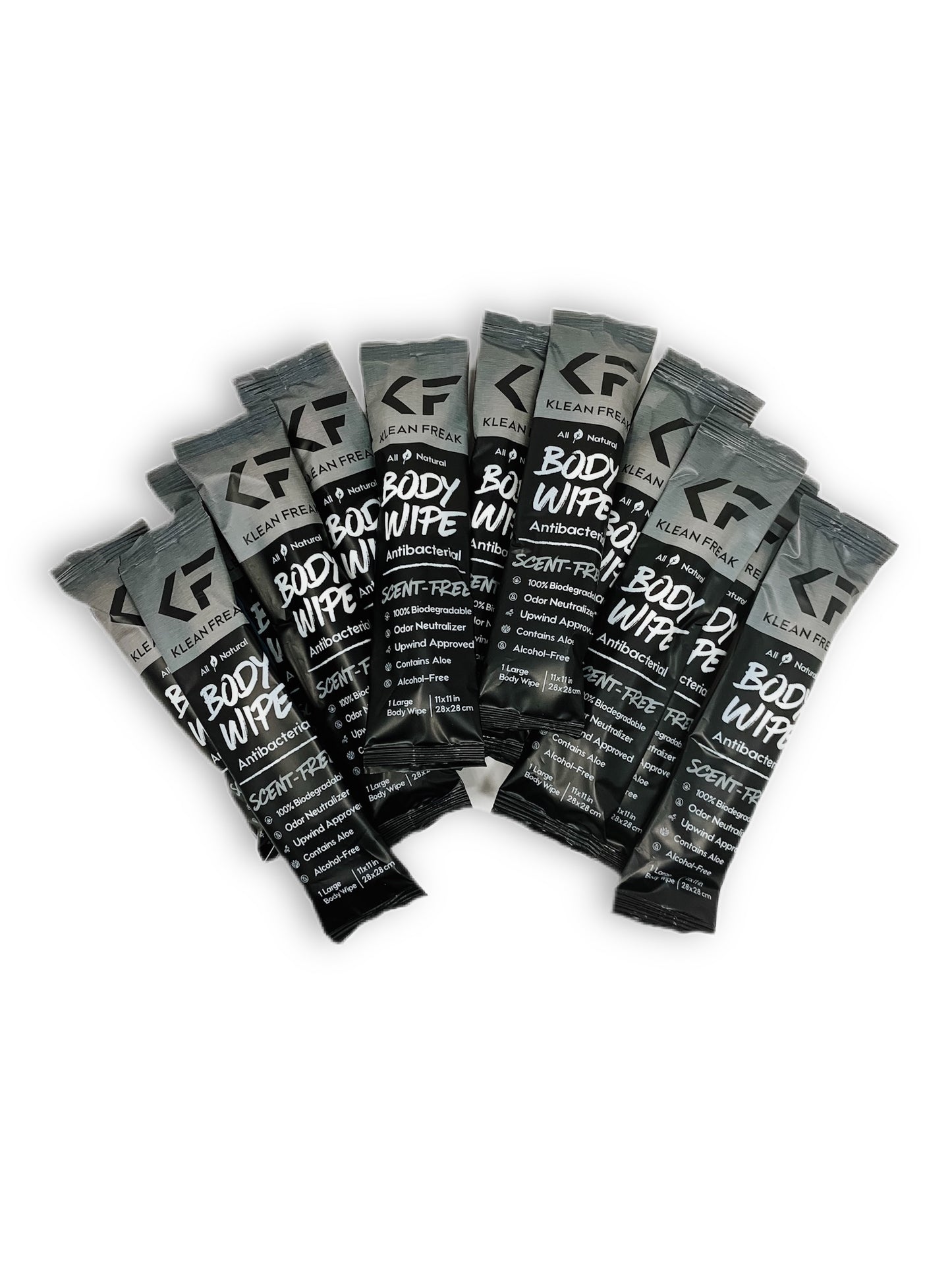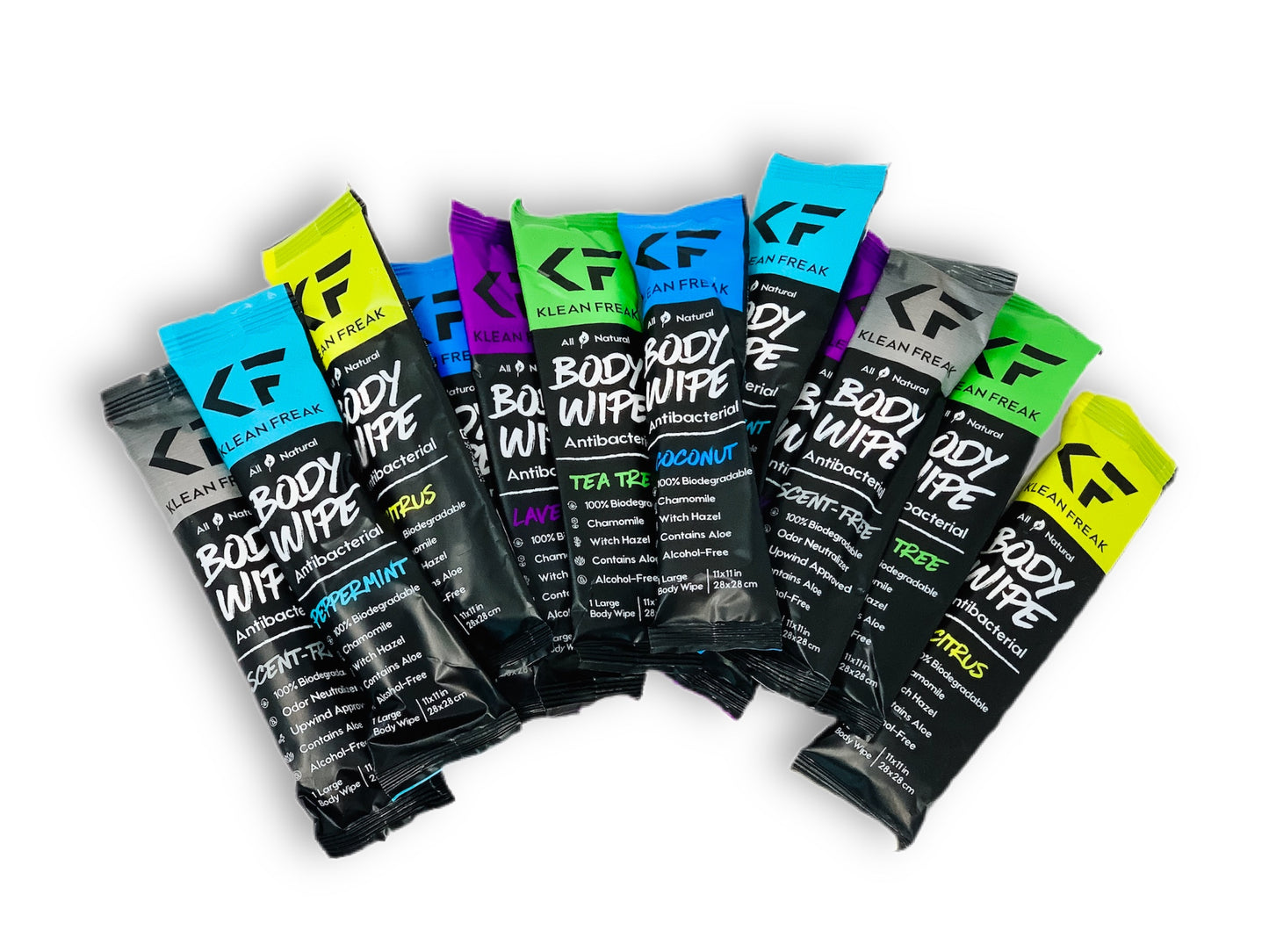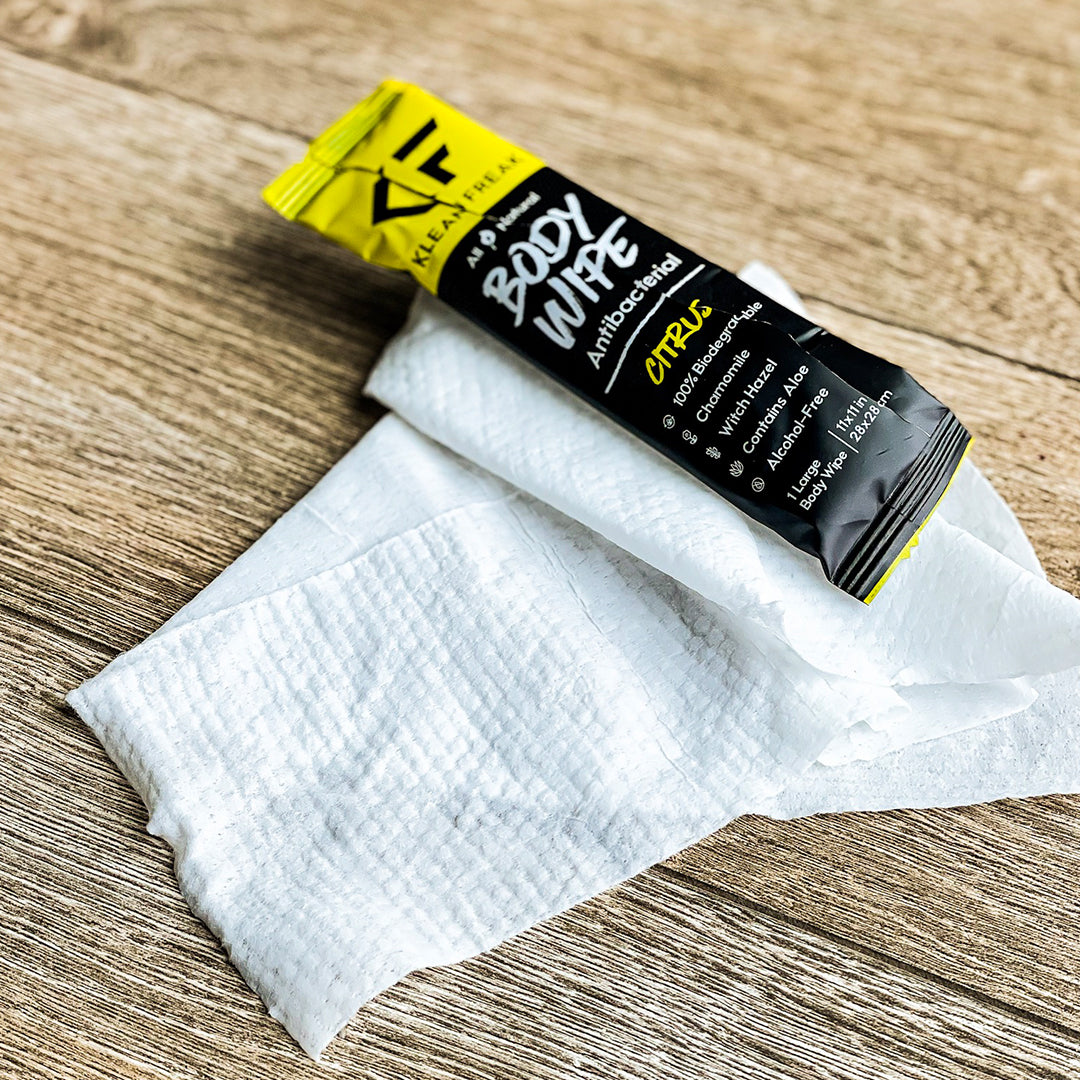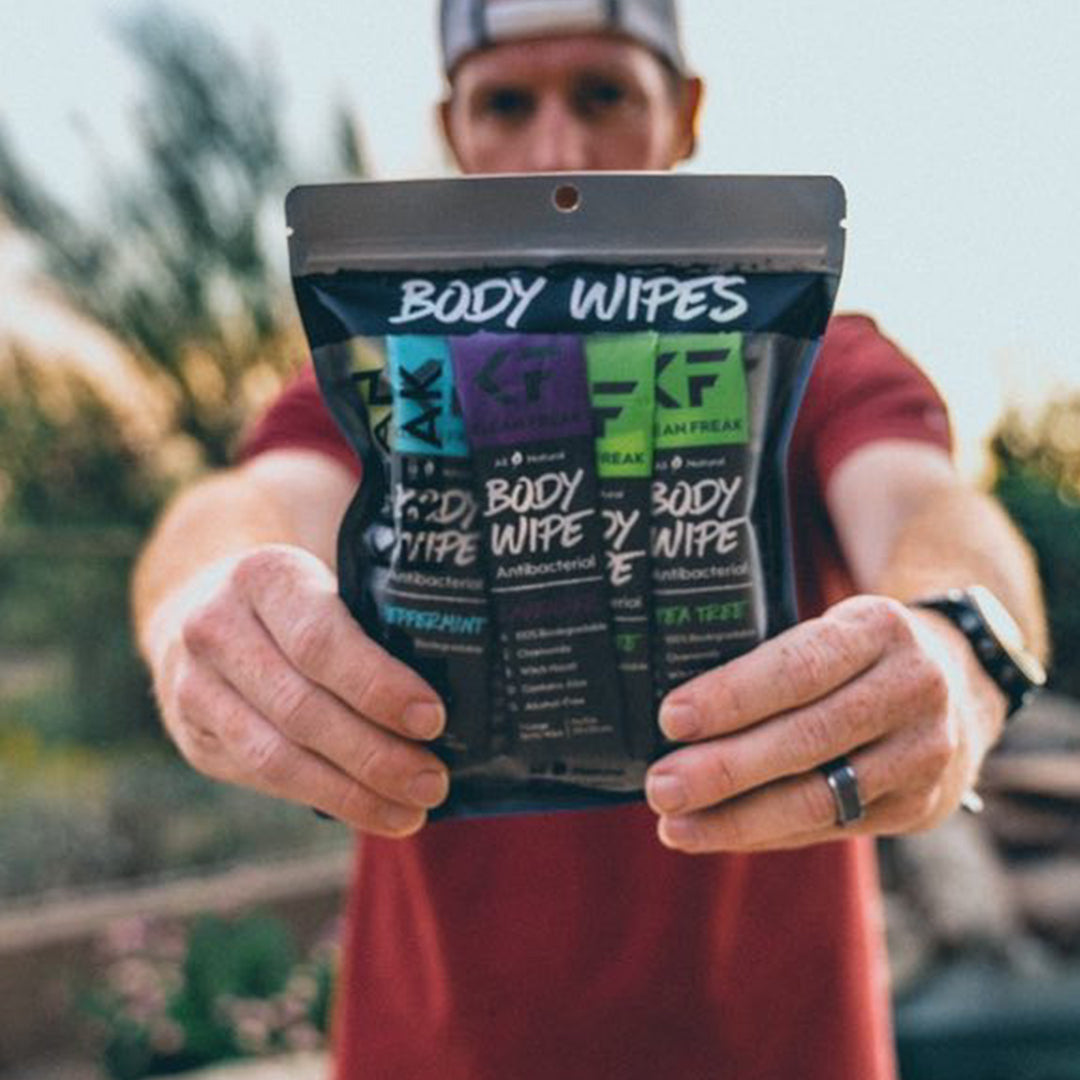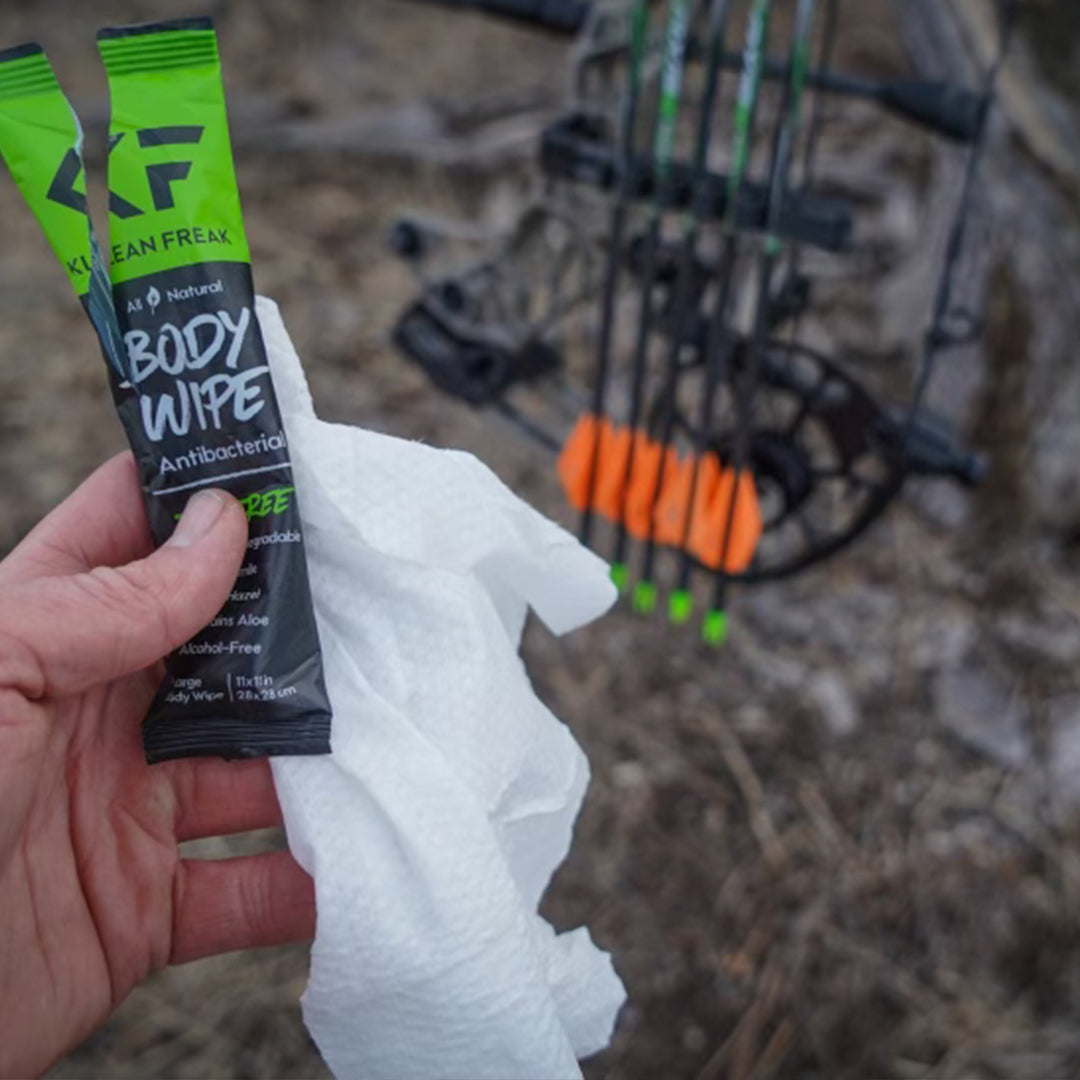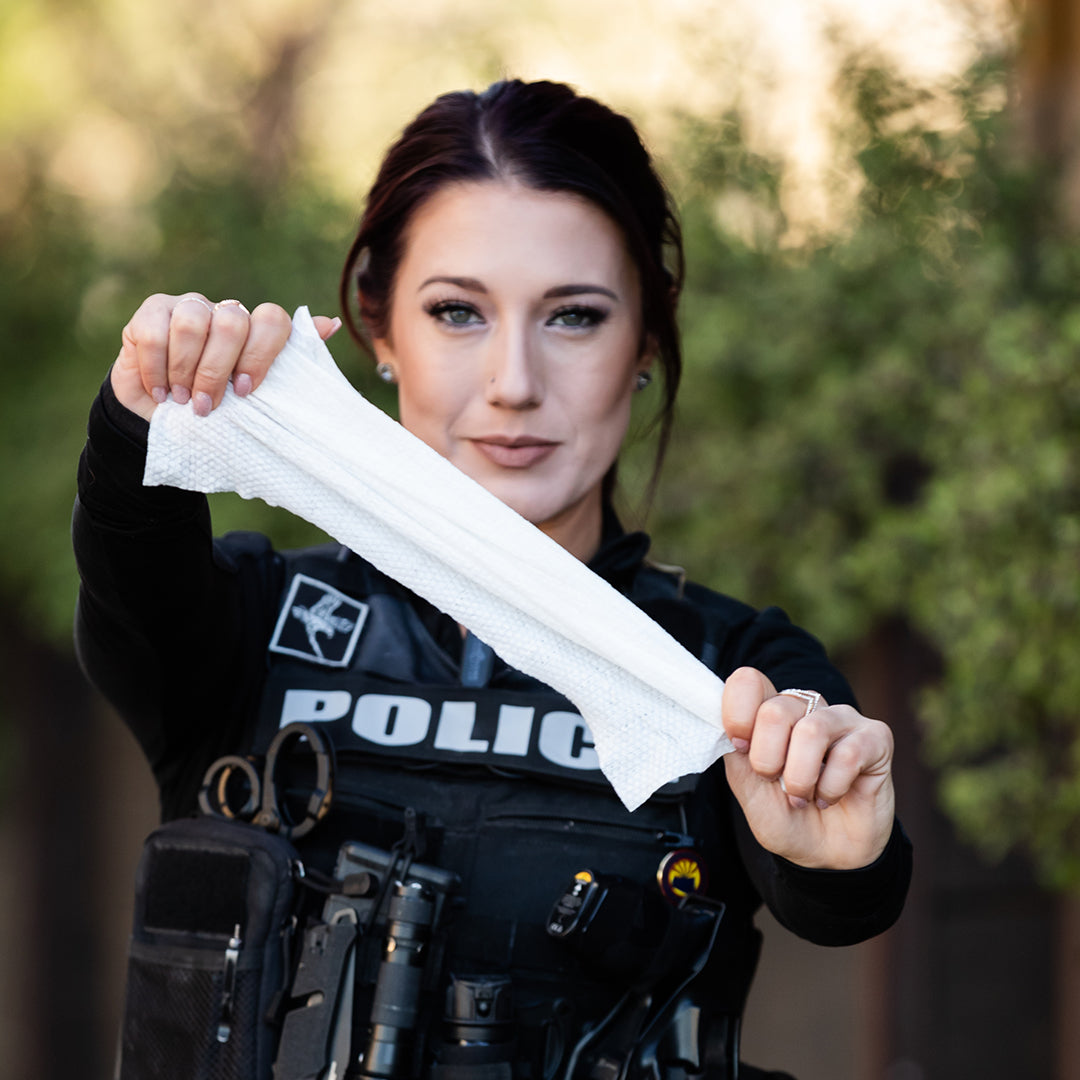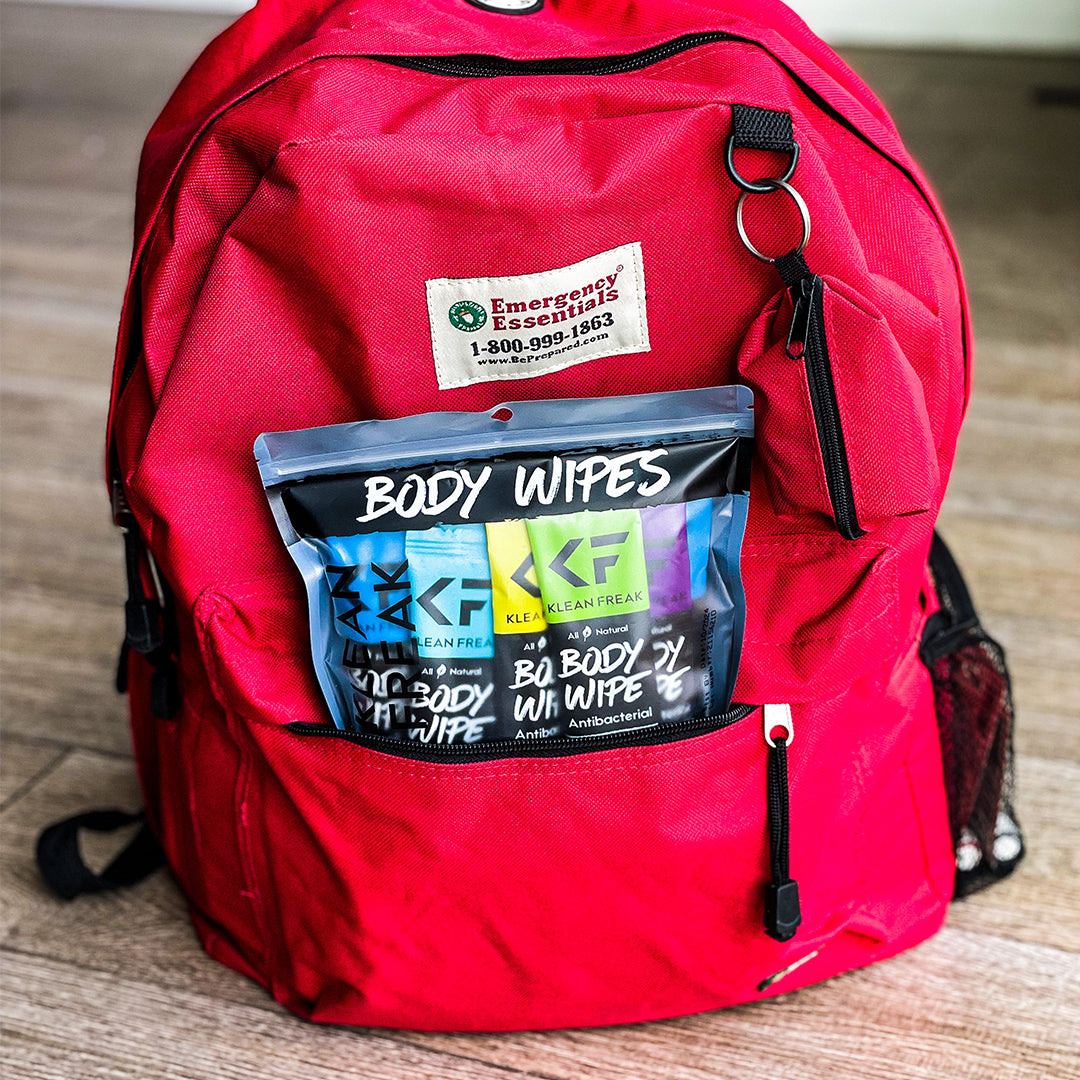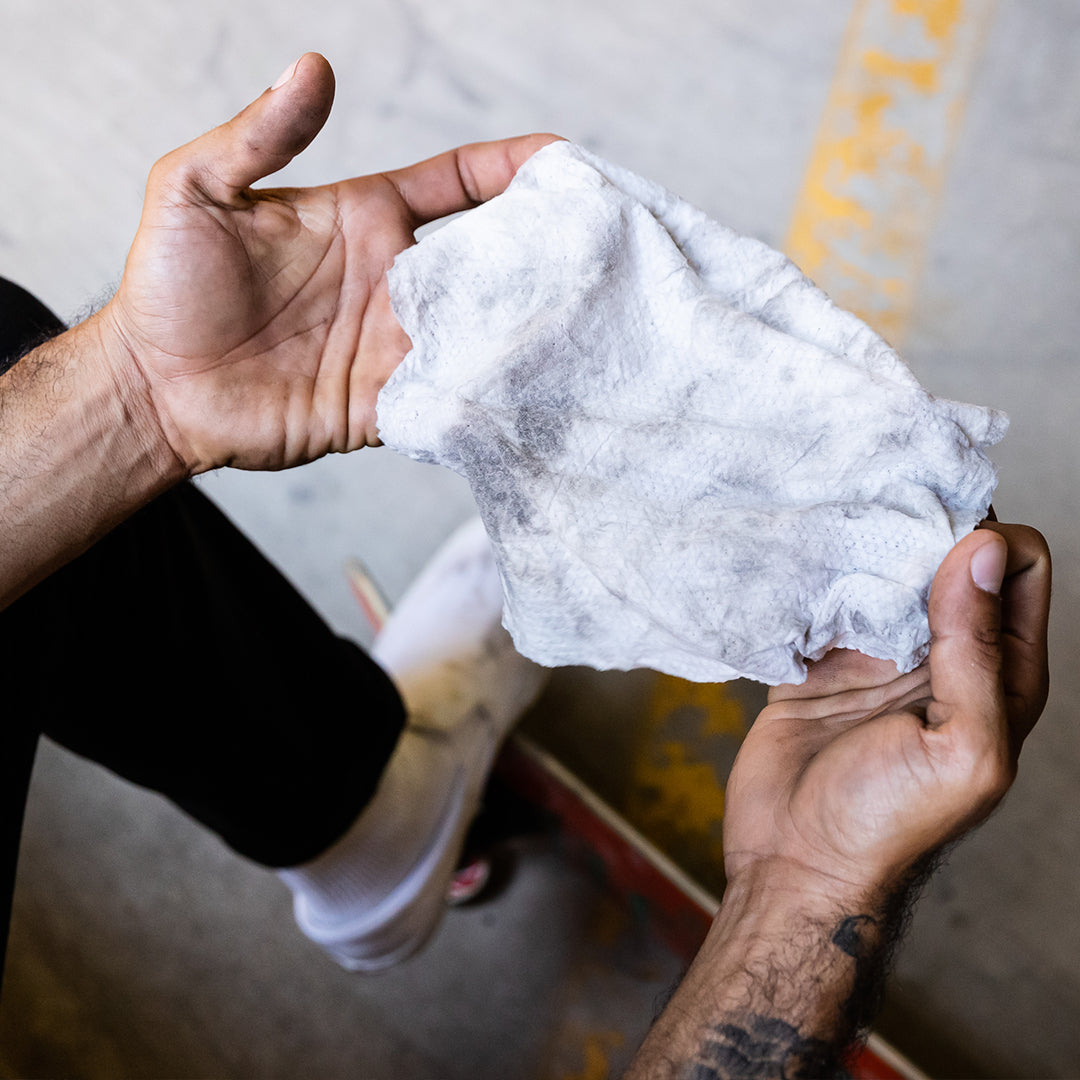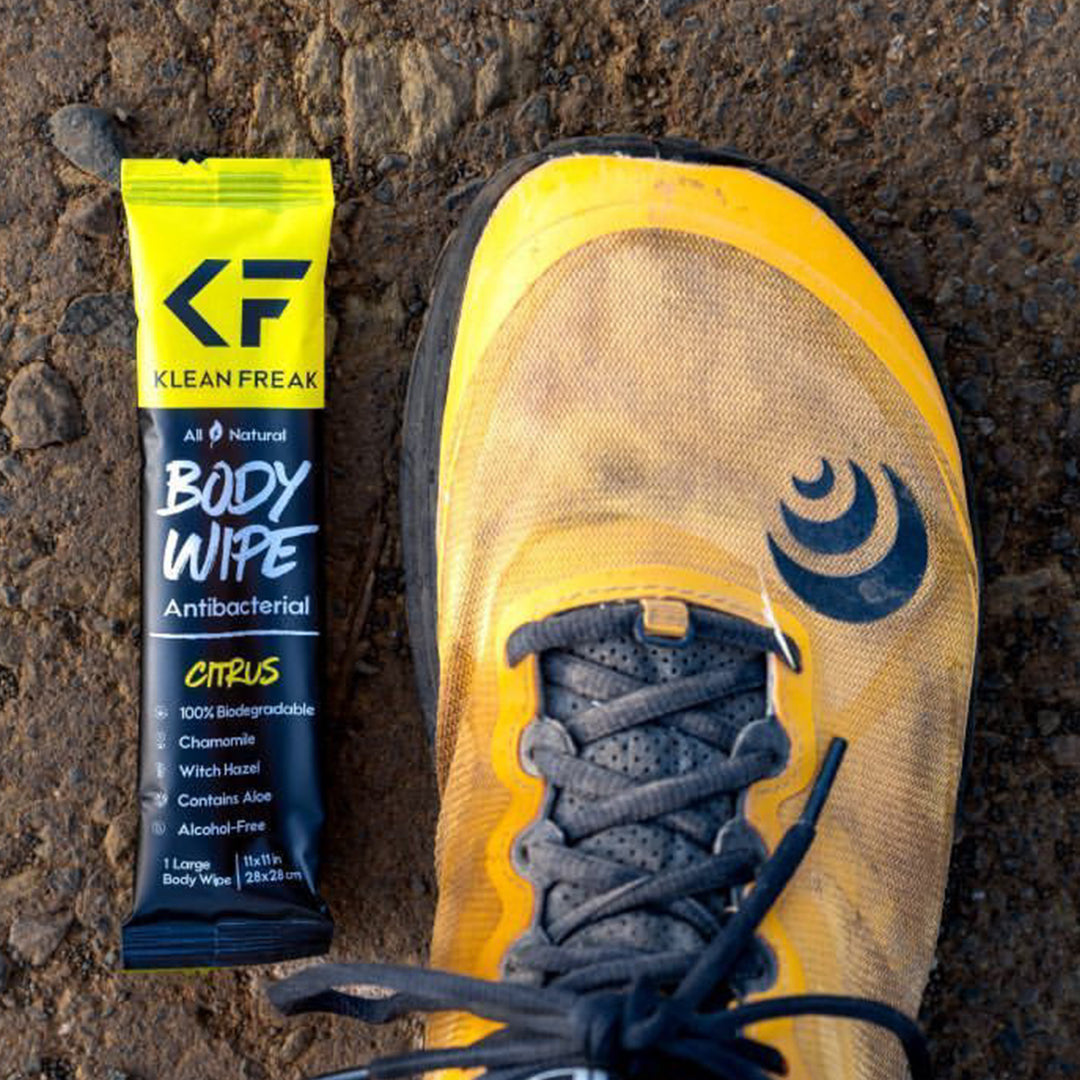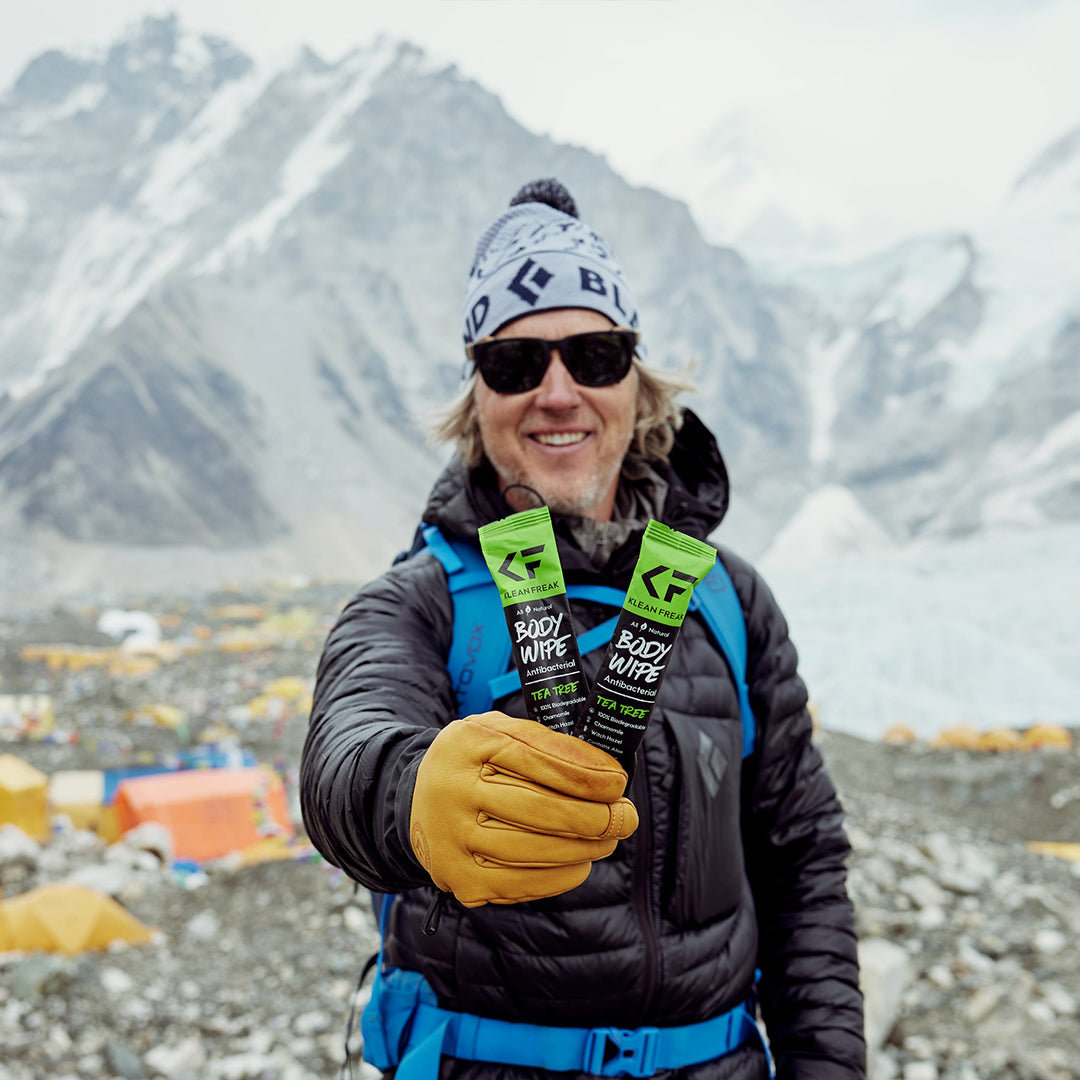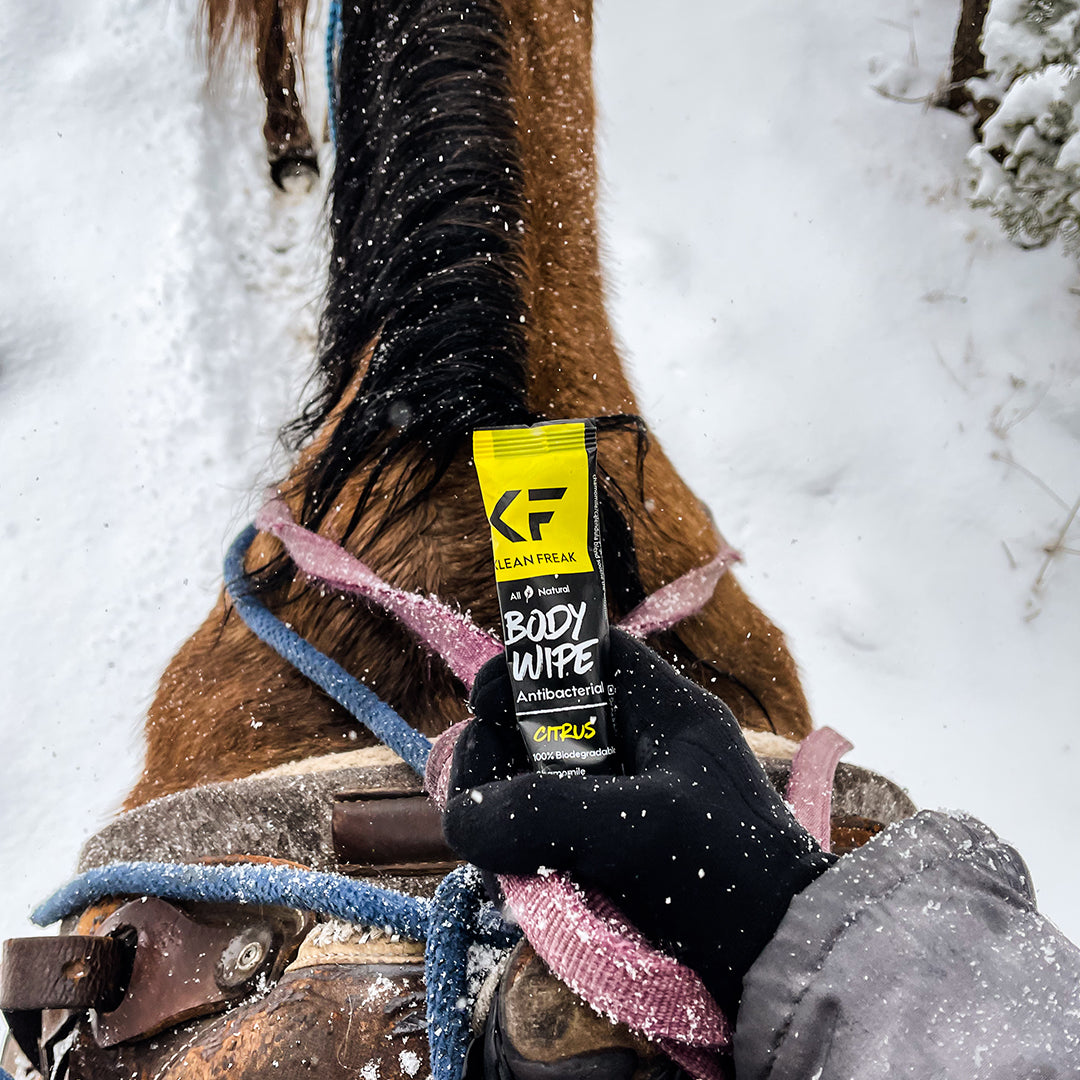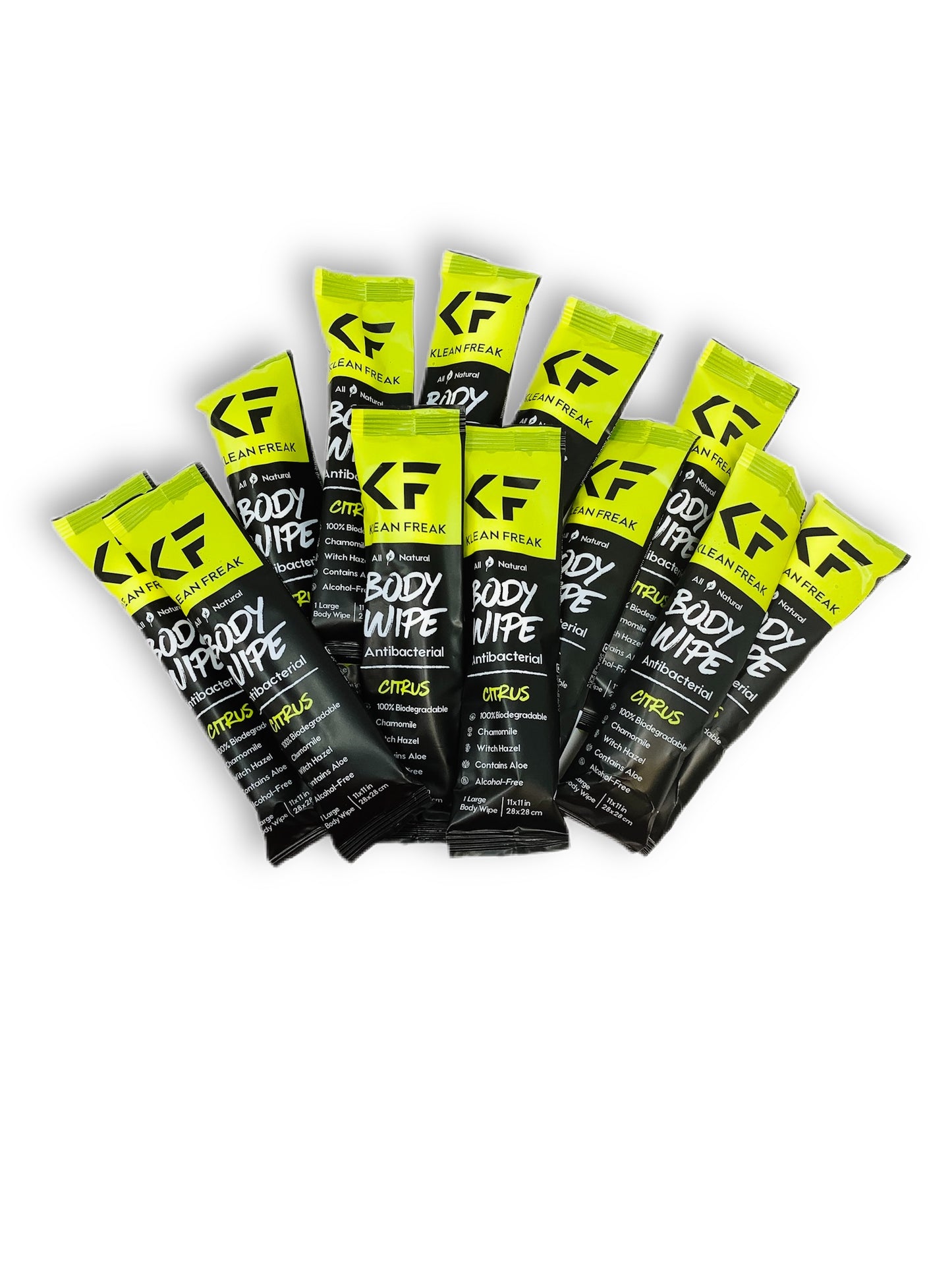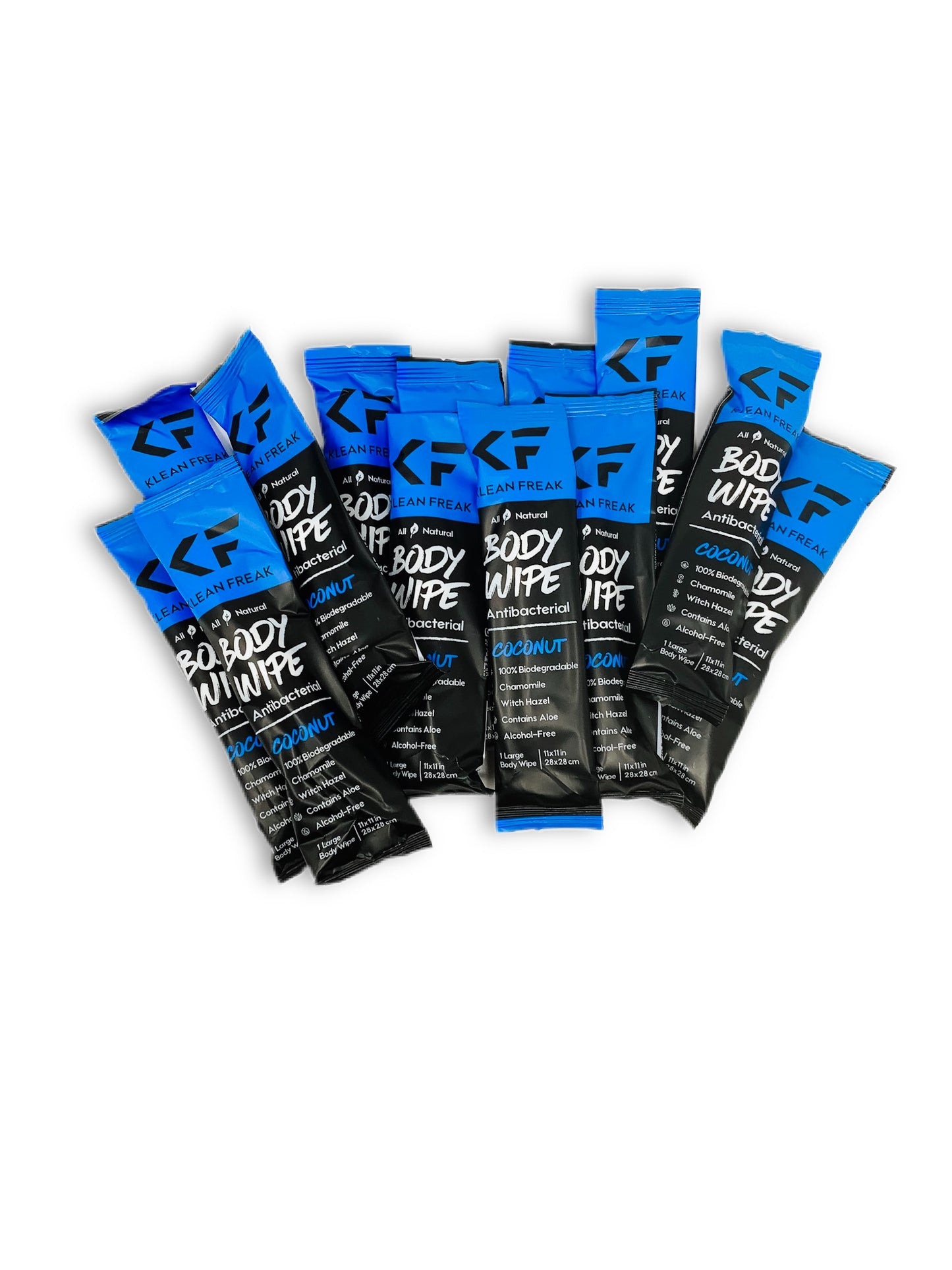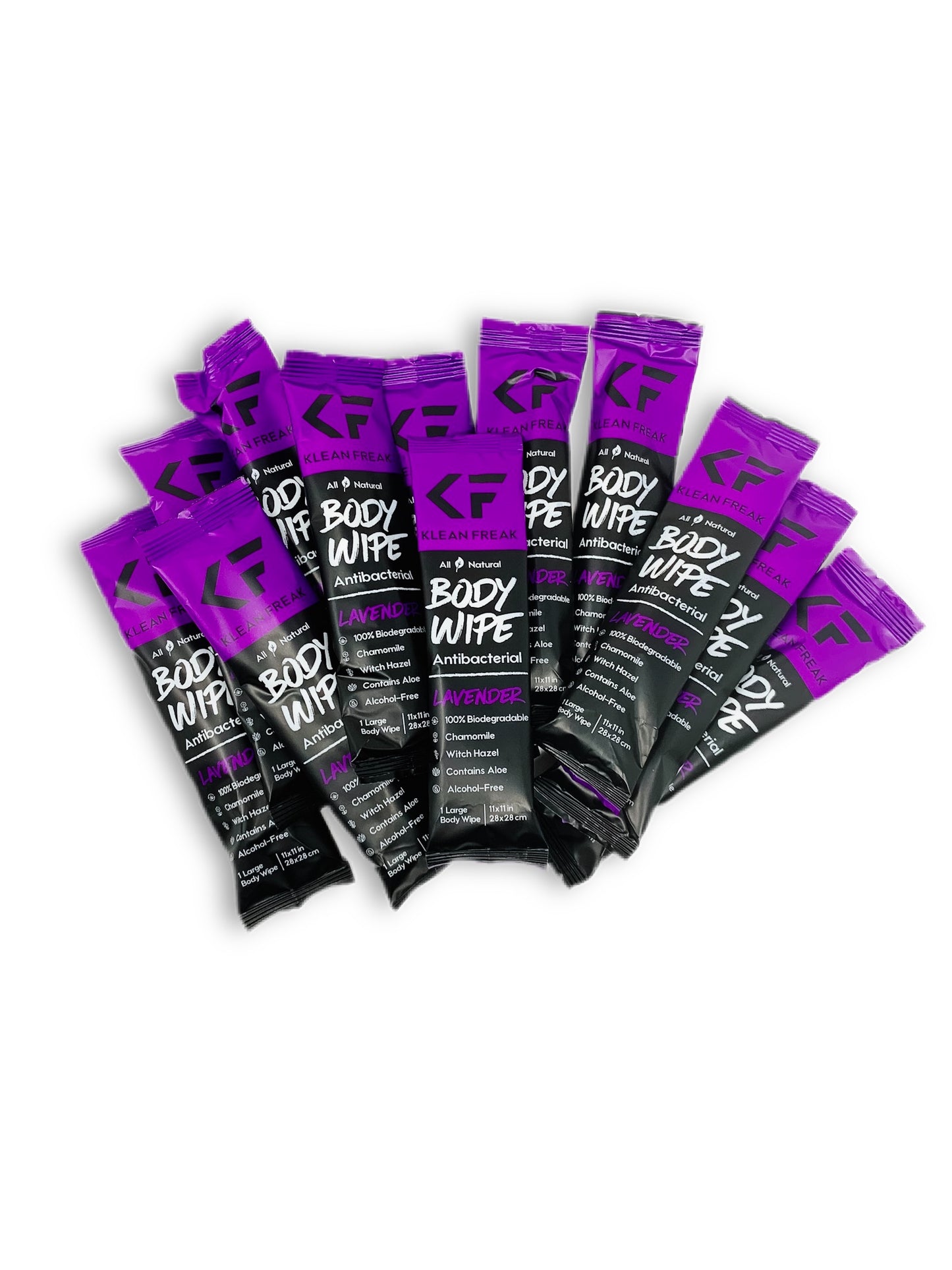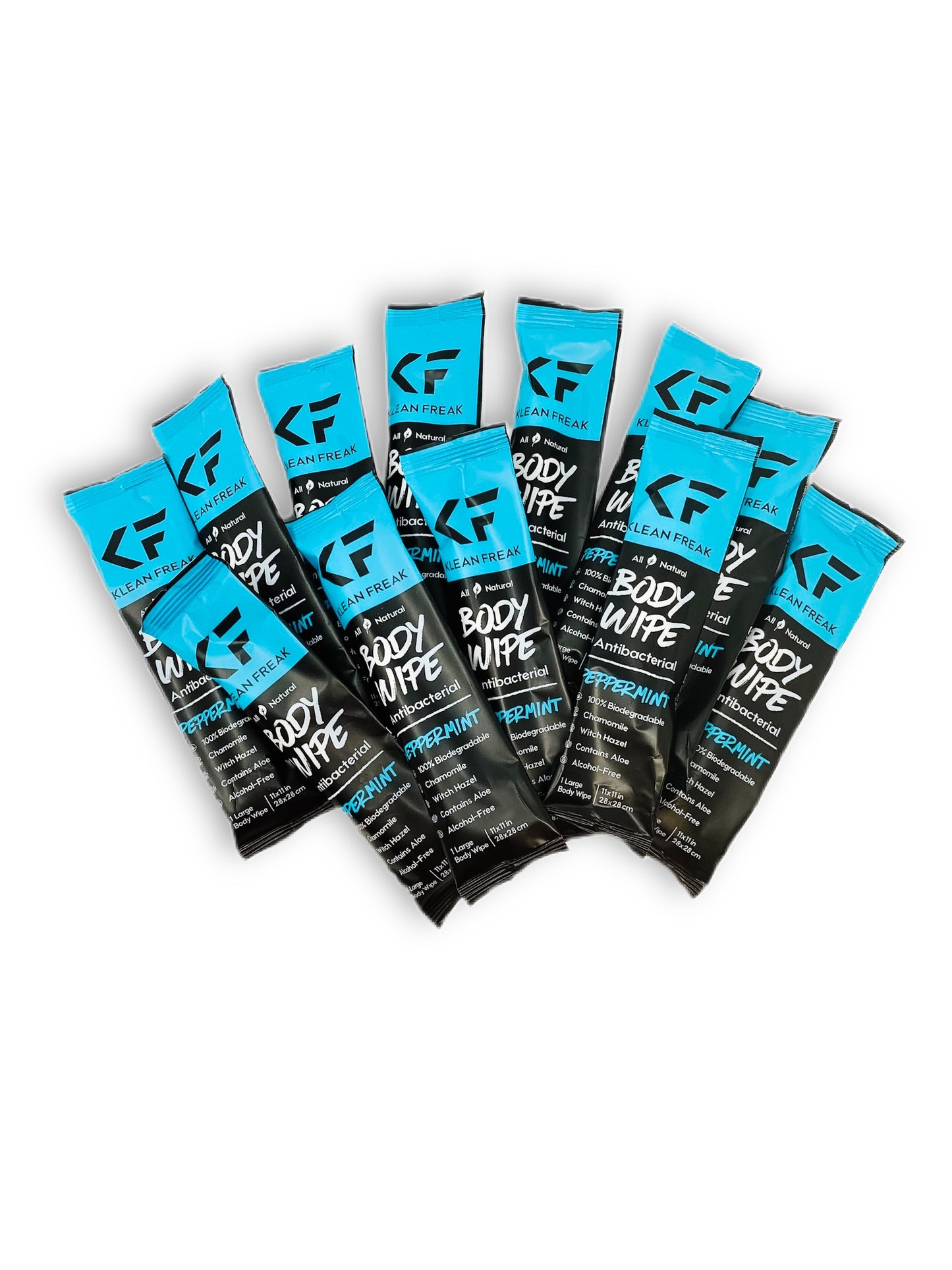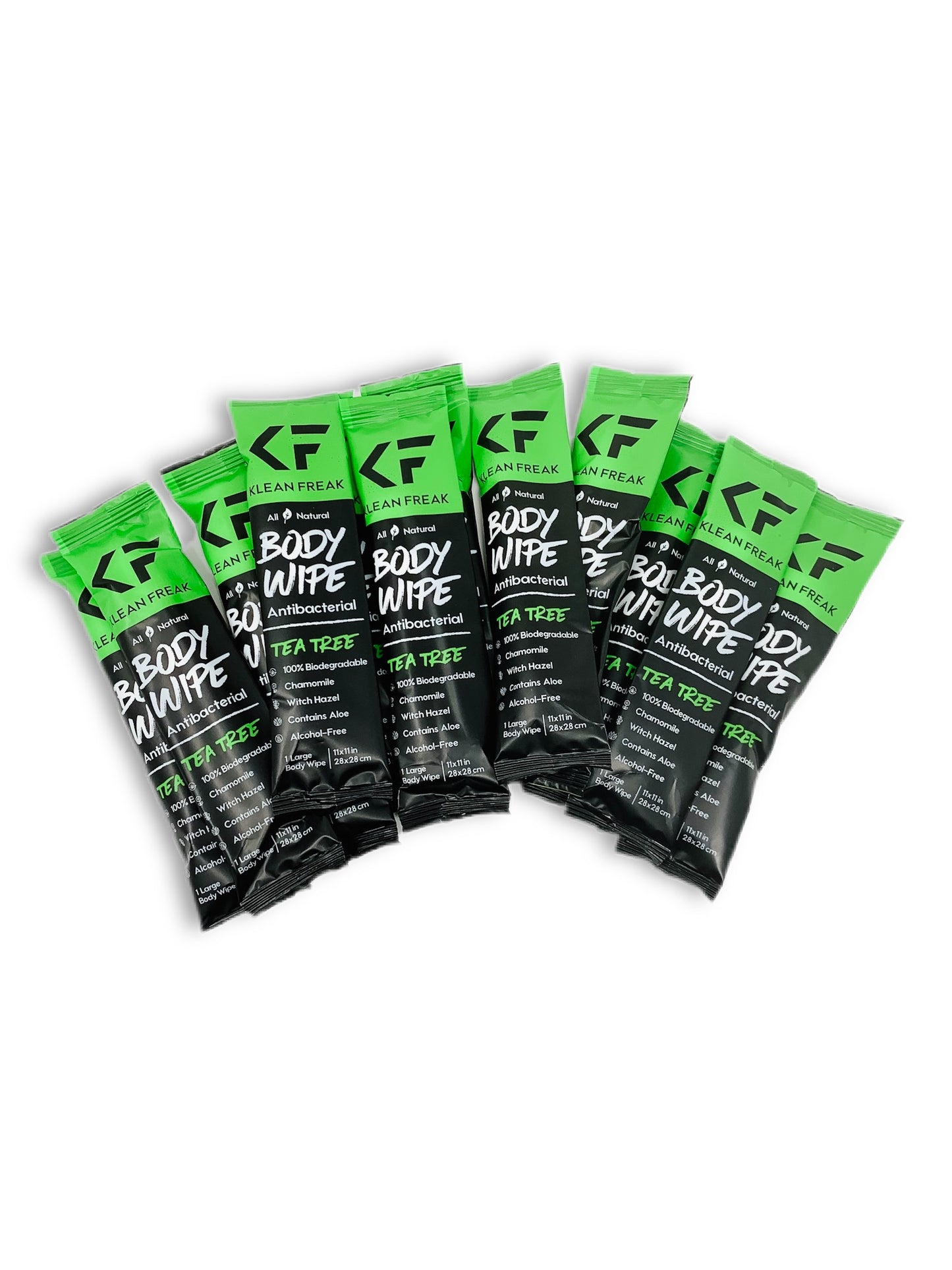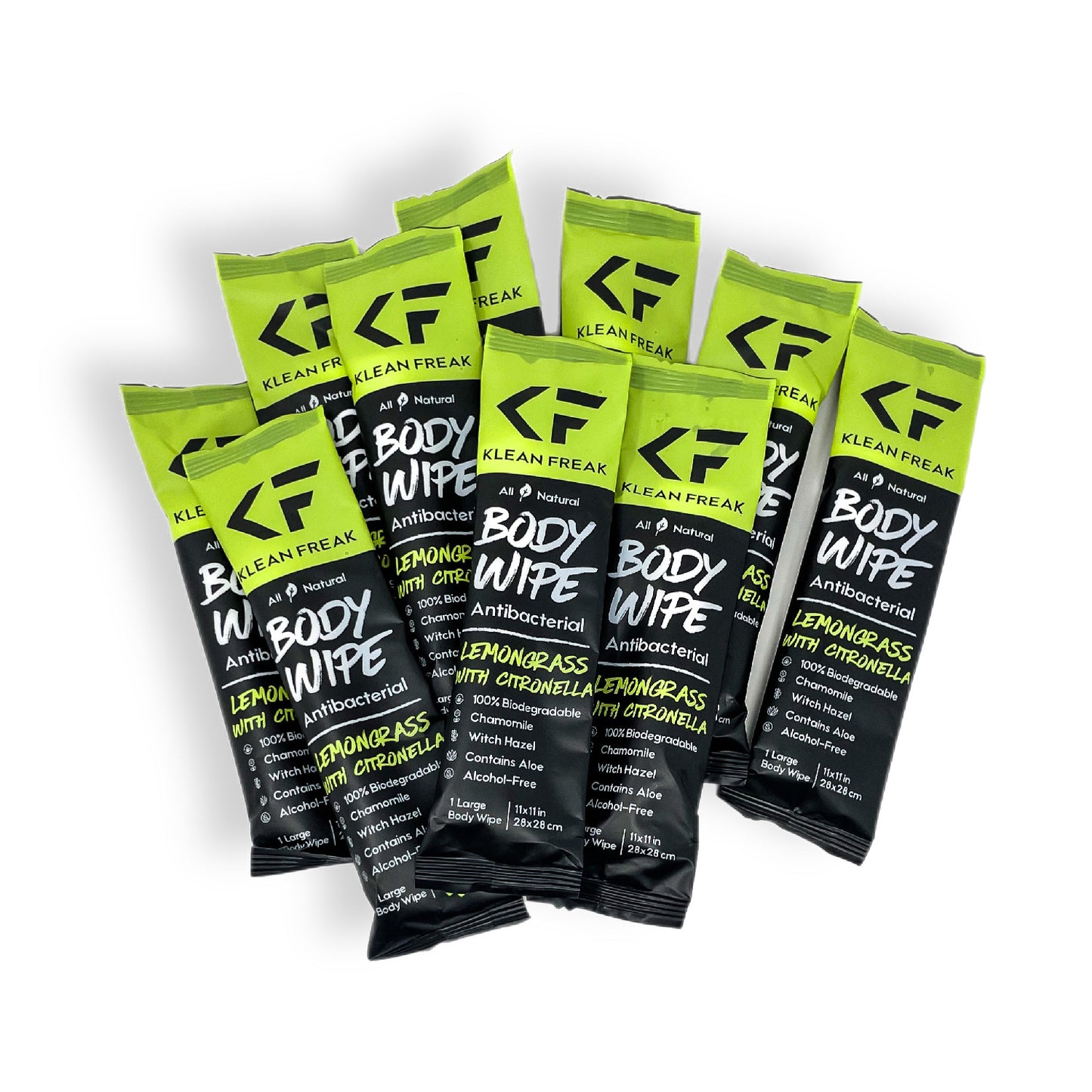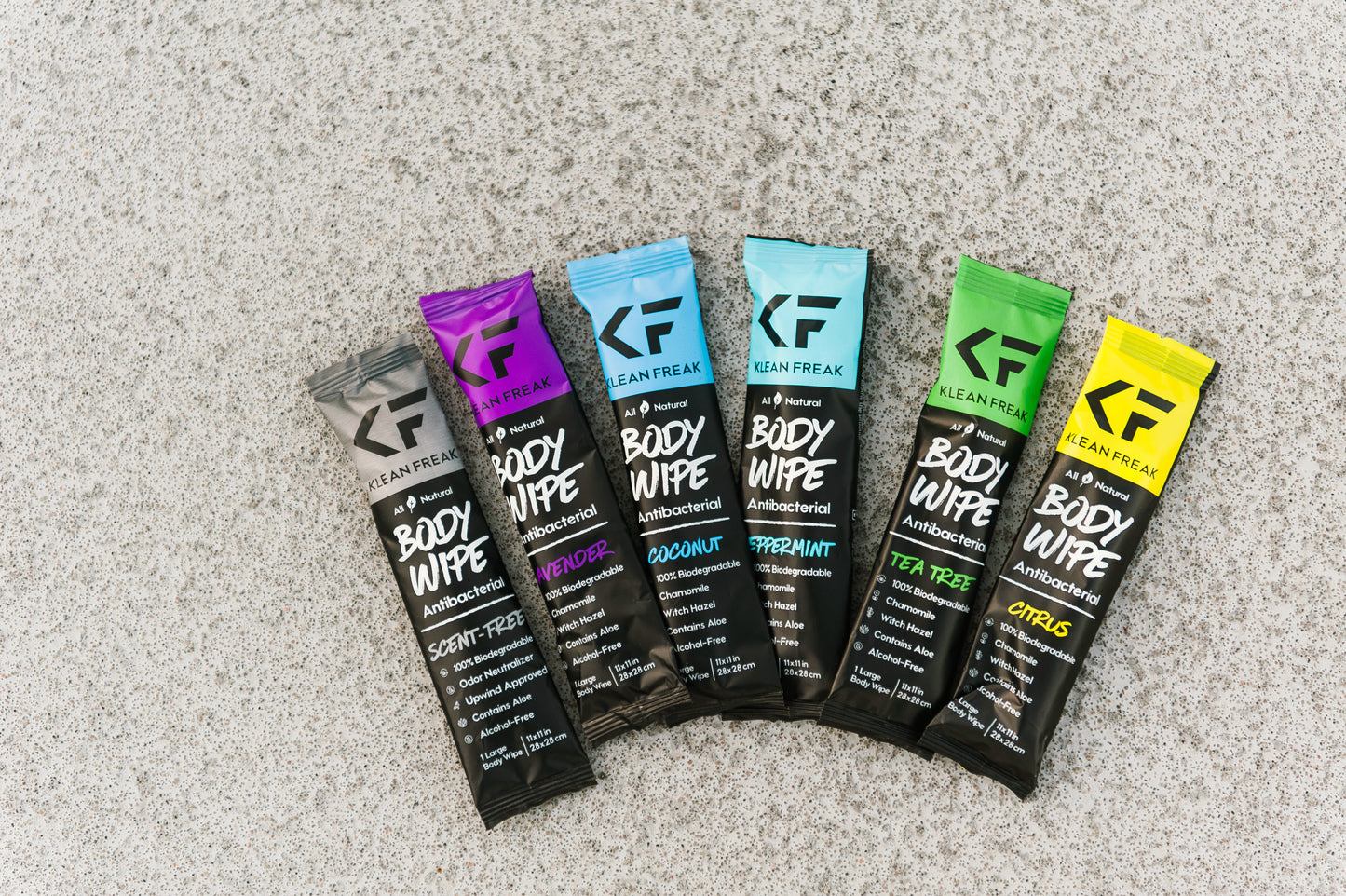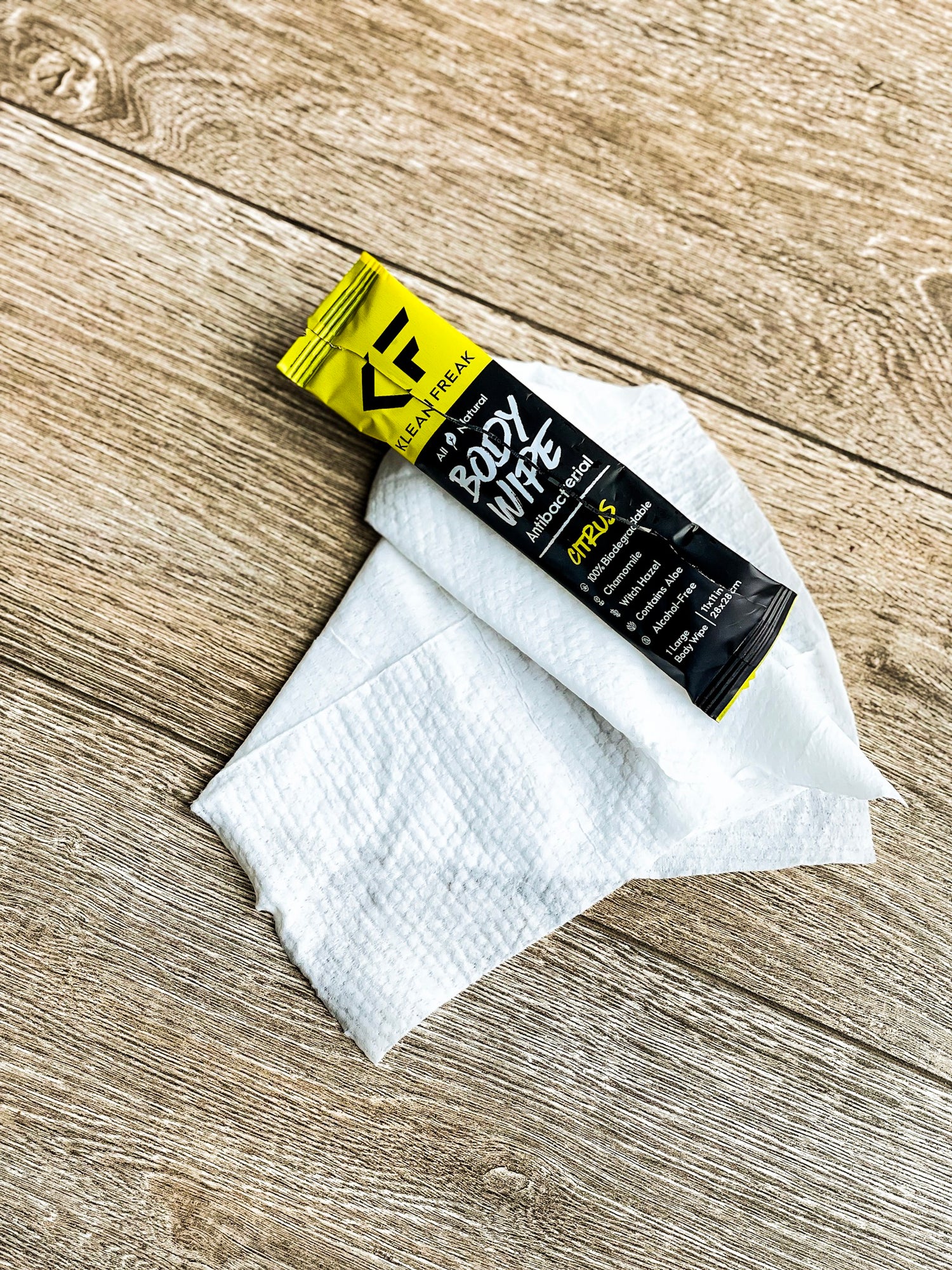 Klean Freak Wipes
Tough enough for a whole body wipe down without falling apart.
Textured to remove all the dirt and grime much quicker.
100% biodegradable
Huge 11x11 size
6 refreshing scents + scent free.
Guess I'm just a Freak
Yep, loves these so much I ordered two.
Great product for All
Love the scent...But product is good for if a shower isn't available...Camping or anytime a Klean needs...
Body Wipes
Can't say enough about the Body Wipes. Keep them in glove box in car, in desk at work (PE teacher NYC). Take them camping and have them in my bike bags when I hit the trails. They smell great, make me clean and smell great!