buy a bucket o' wipes
get a jug free!

That's right! We're feeling generous!
$108 value for only $60!
PUT BOTH ITEMS IN YOUR CART AND WATCH THE SAVINGS FLY OFF!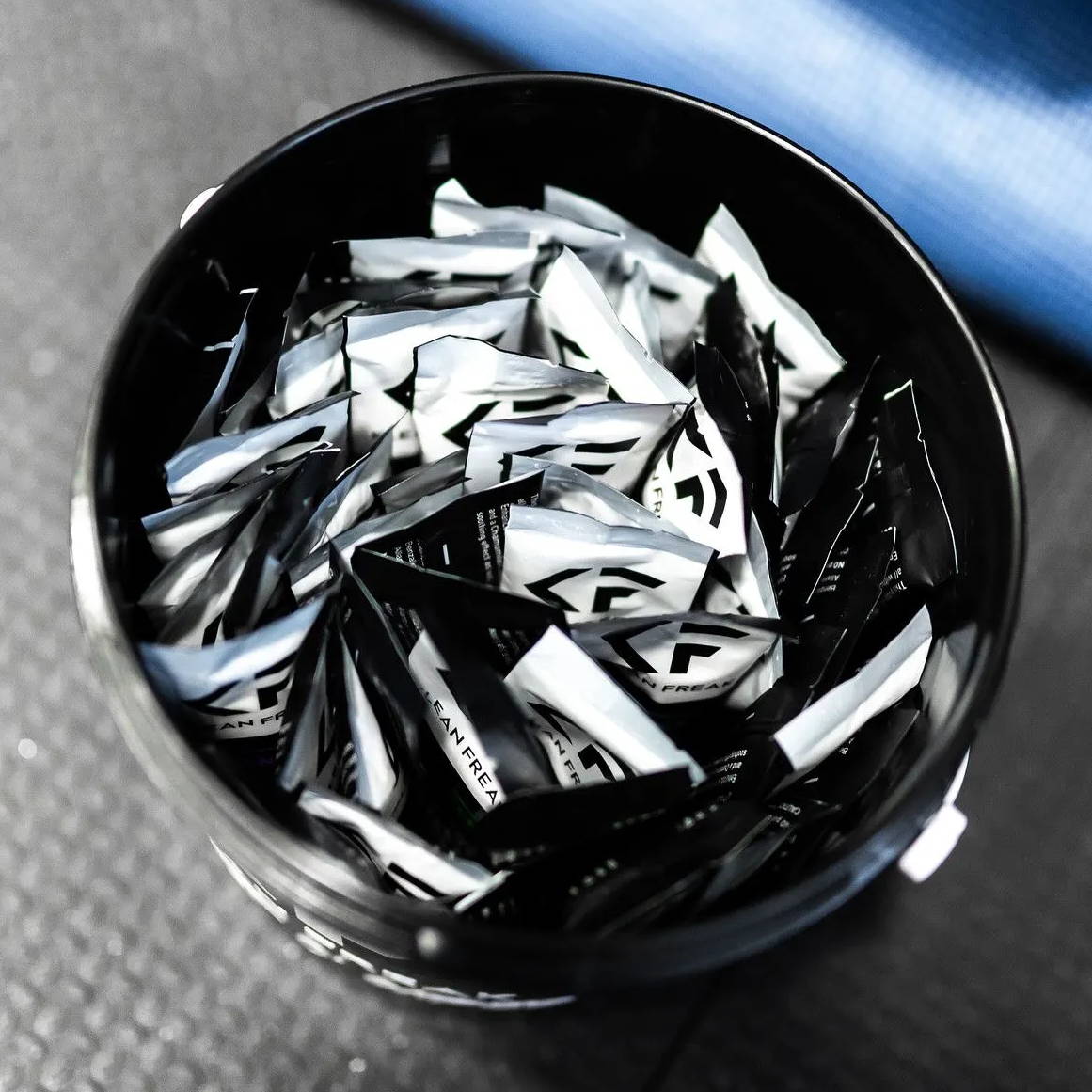 this bucket comes with 60 individually wrapped wipes! ready to grab and go whenever or wherever you need it.
each individual wipe is 9"x11" and is packed with all natural ingredients to help keep you bacteria free, clean, feeling fresh and clean.
the "jug" comes with 120 wipes! It is the same wipe as our individual wipes, just a smaller size, 6"x11".
The "jug" is perfect to keep in the areas you use the most.
Here are our favorites:
- car - kitchen - camping - bedroom - garage -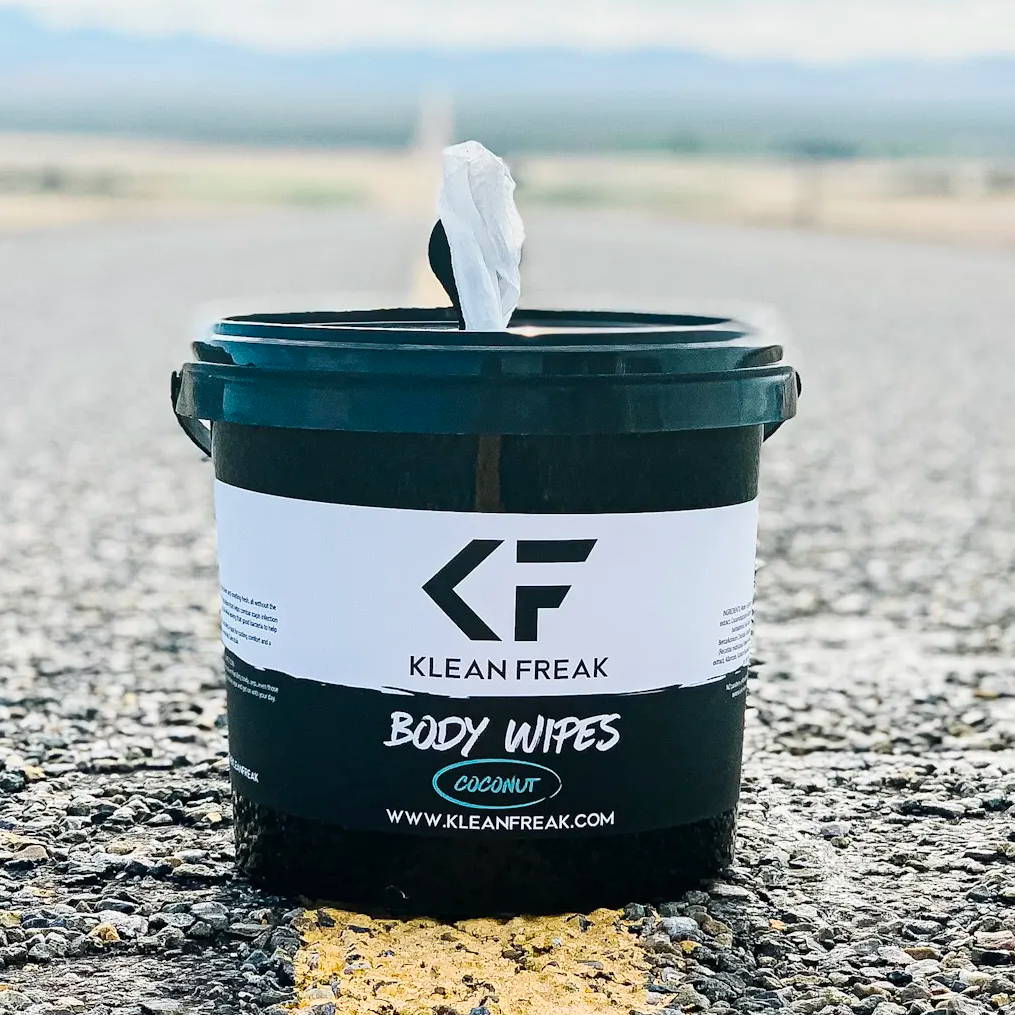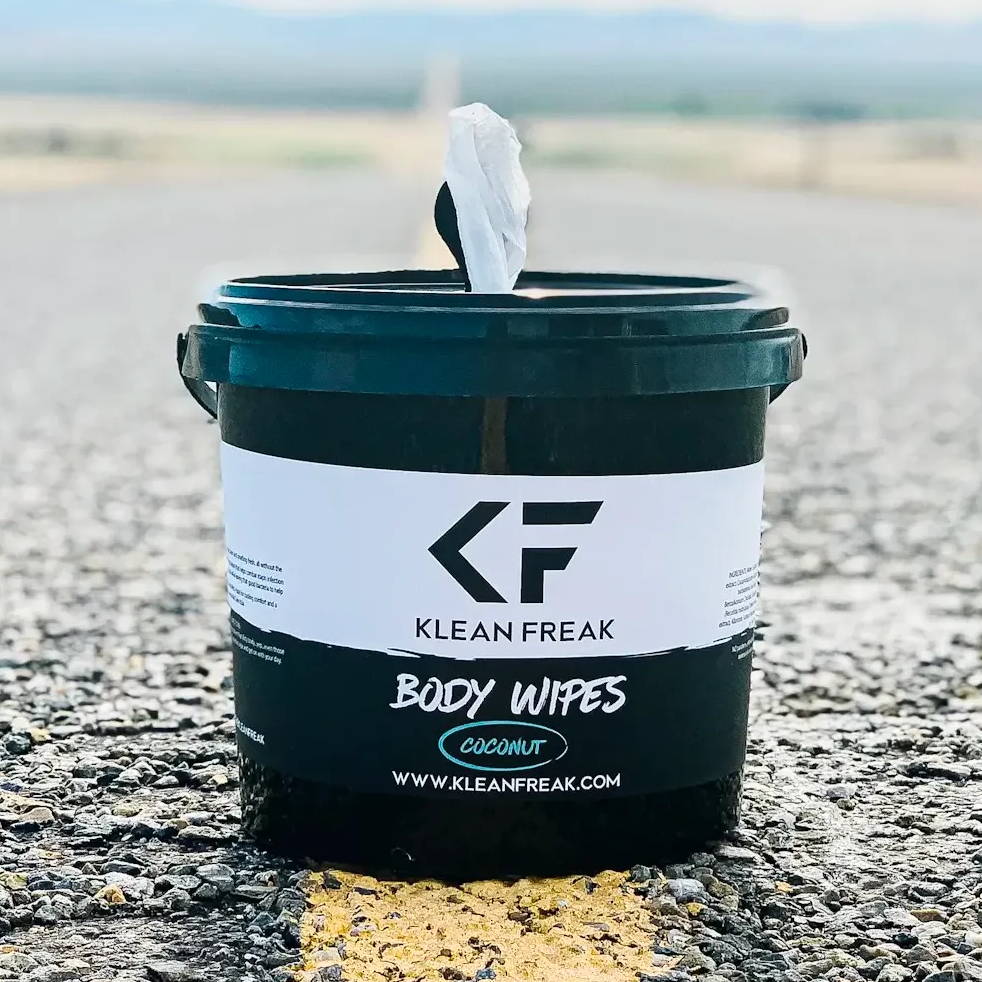 DON'T BELIEVE US? LET THE PEOPLE SPEAK
I absolutely LOVE these wipes, they are large, smell amazing and shipments are sent out immediately. Great for camping and after a good workout! Definitely need to keep these stocked in the car, RV and workout bag! Thanks for keeping me feeling fresh and clean!
--Michelle S.
Love these wipes after a hard workout. Showering is not an option with the pandemic but I'm not worried about it! Thanks Klean Freak!
--Sarah S.
These are so awesome. My wife and kids used them after dance sessions and they felt refreshed and clean. I use them after working out and feel great after using them. It is a great product.
--Jonathan O.